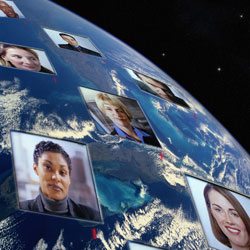 Conference KeyNotes
Senior Marketing Executives
We are pleased to introduce Conference KeyNotes, a new offer from The Conference Board, providing the benefits of our signature conferences without the travel cost. Conference KeyNotes includes a webcast with video presentations from selected speakers, live Q&A and a written summary of the conference, including benchmarking data and attendees' planned action steps.
17 March, 2010 | (01 hr)
This Conference KeyNotes Webcast provided highlights of The 2009 Senior Marketing Executive Conference (November, 2009). Video footage of two headline presentations set context for live questions and answers with the presenters.
This webcast discussed:
Connecting Marketing to CEO Strategy
How branding must support the business strategy
Social Media and traditional Marketing–Anticipating digital body language
Speakers
Michael J. Critelli
Chariman
Dossia Service Corporation
Retired Chairman and CEO
Pitney Bowes, Inc.

Mr. Critelli recently retired from Pitney Bowes, a $6.3 billion mailstream solutions company, after a nearly 30-year career, at the end of which he served as chairman for 12 years and chief executive officer for... Full Bio

Richard S. Braddock
Chairman and Chief Executive Officer
Fresh Direct

Mr. Braddock, began his business career in 1965 spending a number of years in product management at General Foods. He joined Citicorp in 1973, was elected to the board of directors in 1985 and was elected presid... Full Bio

David J. Reibstein (Moderator)
Professor of Marketing, The Wharton School
University of Pennsylvania

Dr. David J. Reibstein is the William S. Woodside Professor and Professor of Marketing at The Wharton School, University of Pennsylvania. Dave was also the Executive Director of the Marketing Science Institute.

Prior to his appointment at ... Full Bio