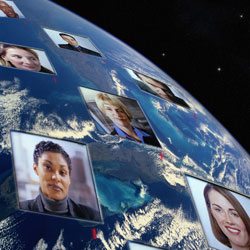 Conference KeyNotes
Strategic Outsourcing
We are pleased to introduce Conference KeyNotes, a new offer from The Conference Board, providing the benefits of our signature conferences without the travel cost. Conference KeyNotes includes a webcast with video presentations from selected speakers, live Q&A and a written summary of the conference, including benchmarking data and attendees' planned action steps.
03 December, 2009 | (01 hr)
This Conference KeyNotes Webcast will provide highlights of The 2009 Strategic Outsourcing Conference (September, 2009). Video footage of two headline presentations will set context for live questions and answers with the presenters.
This webcast will discuss:
Outsourcing dynamics in the last year and the changing landscape
Rethinking provider/ customer arrangements in this new economic environment
How Best Buy's retained and outsourced HR Functions cooperate
Communicating before, during and after the transaction
Speakers
Tina E. Decker
Vice President, HR Enterprise Employee Experience
Best Buy Co., Inc.

Jose Iglesias
Vice President, Global Solutions
Office of the CTO Symantec Corporation

Antonius Heijmen (Moderator)
Senior Advisor, Outsourcing/Offshoring

Antonius ("Ton") Heijmen is senior advisor, outsourcing/offshoring, at The Conference Board. He has 35 years of experience in global operations, business development,
and consulting. He oversaw The Conference Board research projec... Full Bio