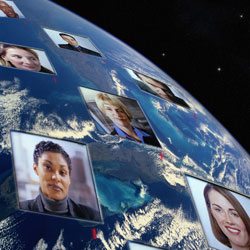 Conference KeyNotes
Leadership Development
We are pleased to introduce Conference KeyNotes, a new offer from The Conference Board, providing the benefits of our signature conferences without the travel cost. Conference KeyNotes includes a webcast with video presentations from selected speakers, live Q&A and a written summary of the conference, including benchmarking data and attendees' planned action steps.
10 December, 2009 | (01 hr)
What kinds of leaders do we need to meet current and future demands in uncertain times? This conference KeyNotes webcast will provide highlights of the Leadership Development Conference held in May 2009. The webcast will include best practices for leadership techniques as offered by two top executives at PepsiCo, Inc. and IBM, respectively. The webcast will include video footage of two headline presentations that will set the context for live questions and answers with the presenters.
This webcast discussed:
PepsiCo International's Global Leadership Development Programs
IBM's pervasive use of and approach to leadership competencies
Speakers
Steve Bartomioli
Director, Leadership Development
IBM Corporation

Steve has responsibility for the development and deployment of IBM's leadership development programs. This includes a comprehensive set of programs to help leaders transition into new roles and to support the development of leaders who will ... Full Bio

Michael D. White
Chief Executive Officer
PepsiCo International

Michael D. White is Chairman and Chief Executive Officer of PepsiCo International, a unit that comprises all PepsiCo businesses in the U.K., Europe, Asia, Middle East and Africa and generates more than $11 bilion in annual revenues. He also is vic... Full Bio

Russell Morris (Moderator)
Vice President, Human Resources
The Conference Board

Russell Morris is vice president of human resources and a member of the executive committee of The Conference Board. He joined The Conference Board in July 2007 to lead its Human Resources and Business Operations Councils. He has also developed Th... Full Bio