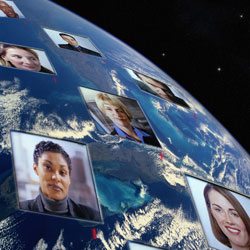 Conference KeyNotes
Alignment for the Future: Revisiting Your Alliance Strategy
We are pleased to introduce Conference KeyNotes, a new offer from The Conference Board, providing the benefits of our signature conferences without the travel cost. Conference KeyNotes includes a webcast with video presentations from selected speakers, live Q&A and a written summary of the conference, including benchmarking data and attendees' planned action steps.
12 February, 2013 | (01 hr)
Executives indicate one of their biggest challenges is speed—business, markets, competitors moving at an unprecedented pace. As corporate strategies shift and evolve, has your alliance strategy kept pace with those changes? This session will give the audience a chance to take stock of their alliance strategy and look to the future. Does it still meet overall corporate objectives? What are the benchmarks you are using; are they still relevant? How should you assess current alliances and revitalize underperforming partnerships?
Audience: Senior executives from alliances management, corporate development, finance, legal, marketing, and business line executives.
Speakers
Jonathan Hughes
Partner
Vantage Partners

Jonathan works with clients around the world to help them develop alliance strategies, design and implement formal alliance management programs and capabilities; and drive corporate transformation initiatives.? Jonathan has been published in a var... Full Bio

Jeff Weiss
Partner
Vantage Partners

Jeff Weiss is a partner at Vantage Partners where he runs the Sales Effectiveness practice area, and previously ran the Alliance Management practice area to which he still contributes. Jeff is an expert in structuring new alliances and turning aro... Full Bio

Christine Hess (Moderator)
Program Director
The Conference Board

Christine is a marketing and business strategy researcher and conference producer. She is currently the program director for a number of Conference Board conferences and councils. While on staff at The conference Board, Christine was a director of... Full Bio