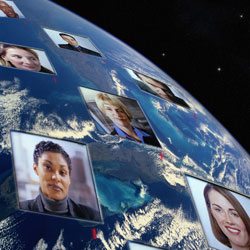 Conference KeyNotes
Data Overload: What Are We Going to Do About It?
We are pleased to introduce Conference KeyNotes, a new offer from The Conference Board, providing the benefits of our signature conferences without the travel cost. Conference KeyNotes includes a webcast with video presentations from selected speakers, live Q&A and a written summary of the conference, including benchmarking data and attendees' planned action steps.
09 January, 2013 | (01 hr)
Ross McAllister, Manager, Executive Development at FedEx Corporation, will lead a discussion about managing the pervasive and daunting challenge of data overload in the information age. He'll share his own stories and experiences at industry leader FedEx. Learn how to use change process tools to help you personally manage data overload and minimize the negative impacts of it on your organization.
Audience: If you are a change practitioner, or executive responsible for change and direction setting, attend this conference to gain practical advice and innovative strategies from market leaders.
Speakers
Ross McAllister
Manager, Executive Development
FedEx Corporation

Ross McAllister has responsibility for the cross-operating company executive development programs at FedEx Corporation. Prior to this assignment, Ross spent 11 years as a facilitator and executive coach at the FedEx Express Leadership Institute. H... Full Bio

Hannah Sohn (Moderator)
Manager, New Engagement Products
The Conference Board