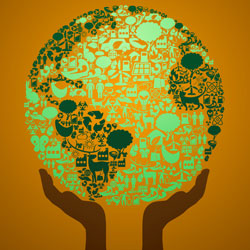 Philanthropy & Citizenship
Insights on how to align your corporate fundraising and grantmaking with your business strategy through the pursuit of relevant social causes and engagement of local communities.
Highlights
26 - 27 March, 2014 (New York, NY)
A Research Working Group on how to increase the prominence of Sustainability in your company strategy
January 2014 | Research Report
Brand recognition and reputation are among the most valuable intangible assets of any company. In turn, sustainability initiatives have the potential to significantly impact corporate brand and reputation.
08 May, 2014 | KnowlEdge Series®
Research from The Conference Board has shown that implementing sustainability practices is an important goal for most large multinationals, but this goal remains elusive for many organizations.
Products & Services
Conferences/Events
Publications
Webcasts