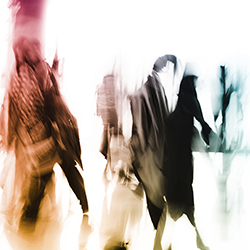 Leadership Development
Research, insights, innovative learning methods and support for developing the leaders your organization needs now, as well as in the future.
Highlights
10 - 11 June, 2015 (Maplewood, MN)
Breakthrough Ideas + Smart Commercialization = Success
April 2015 | Key Business Issues
It is no accident that certain companies maintain an extraordinary level of execution over time. Our research uncovered three elements and multiple strategies CHROs can use to create and maintain a high-performance culture. 
11 May, 2015 | Special Webcast
While numerous factors can derail an organizational change, there is an emerging competency set that is positively correlated with success--Alignment Leadership. This webcast will share the key aspects of this critical competency. CPE credit available
Products & Services
Conferences/Events
Publications
Webcasts
Book Discussion: The Star Factor

07 May, 2015 | Special Webcast

Wouldn't you like to clone your top performers? How about the next best solution: a unique system to help employees internalize the attitudes and behaviors of stellar performers to bring much-needed change to your organization.
Leading Organization Transformations – The Differentiating Competency

11 May, 2015 | Special Webcast

While numerous factors can derail an organizational change, there is an emerging competency set that is positively correlated with success--Alignment Leadership. This webcast will share the key aspects of this critical competency. CPE credit available