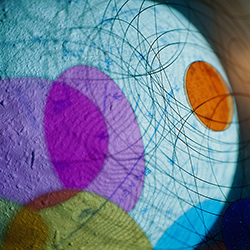 Growth, Productivity & Competitiveness
A clear, cohesive picture of our outlook for the global economy, based on the forces that drive competitiveness and productivity, to help you maximize your global strategy.
The International Labor Comparisons program prepares trends of manufacturing labor productivity and unit labor costs that are comparable across countries. ILC examines country data series, identifies areas where concepts are not aligned, and adjusts series to a comparable basis. Productivity, unit labor costs, and underlying data series are available for 19 countries in North America, Europe, and Asia.
The Conference Board Economics Watch®
Sign up for reminders to watch live
View on demand
Monthly U.S. and quarterly regional webcasts with forecasts and commentary along with a suite of economic indicators and analyses that provide a platform for strategic decision making. Complimentary for members of The Conference Board
Highlights
June 2015 | Economics Watch Reports
Emerging markets have been underperforming over the last year, adding increased downside risks to the global growth outlook
27 July, 2015 | KnowlEdge Series®
Where is manufacturing productivity the highest, and how can you become more competitive in the sector? Join us for an interactive discussion on our newest productivity research, and discover productivity-enhancing practices for your business. CPE credit
Products & Services
Publications
Webcasts
Book Discussion: Using Experience to Develop Leadership Talent

23 June, 2015 | Special Webcast

Explore real-world strategies, lessons learned, and global perspectives on how leading organizations effectively use experience to develop talent. Attend this webcast and receive 30% off a future purchase of this spotlighted book!
Strengthening Manufacturing Competitiveness

27 July, 2015 | KnowlEdge Series®

Where is manufacturing productivity the highest, and how can you become more competitive in the sector? Join us for an interactive discussion on our newest productivity research, and discover productivity-enhancing practices for your business. CPE credit