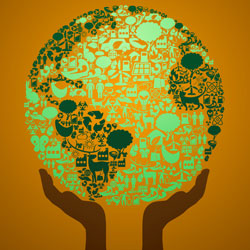 Philanthropy & Citizenship
Insights on corporate fundraising and grantmaking that supports the business strategy by pursuing social causes and engaging local communities.
Highlights
04 - 05 June, 2013 (New York, NY)
April 2013 | The Conference Board Review
In a Q&A based on his book "Salt Sugar Fat," Michael Moss explains how Nabisco, Kraft, and General Mills got us to crave all the wrong things.
14 June, 2013 | Special Webcast
In this session, NWNA Chairman and former CEO Kim Jeffery will discuss his work to drive a long-term solution to recycling in the United States through Extended Producer Responsibility (EPR)
Products & Services
Conferences/Events
Publications
Corporate Philanthropy with a Global Footprint

March 2013 | Research Report

A snapshot of the current state of global corporate philanthropy, specifically benchmarking, structure, strategy, measurement, and cultural and political landscapes for corporate philanthropy from Western Europe to Latin America.
The Bar Is Rising on Sustainability Leadership

January 2013 | Director Notes

Companies are putting more effort and investment into demonstrating good corporate citizenship on environmental, social and related governance factors. However, research shows that it may be getting harder for them to gain recognition for doing so.
Webcasts
Human Rights Risk (Part 2)

02 May, 2013 | KnowlEdge Series

We will hear from corporate leaders and why they have committed resources to manage their human rights risks. We will discuss how they got started in this area and who internal stakeholders are within companies.
Reinventing Recycling with Extended Producer Responsibility

14 June, 2013 | Special Webcast

In this session, NWNA Chairman and former CEO Kim Jeffery will discuss his work to drive a long-term solution to recycling in the United States through Extended Producer Responsibility (EPR)