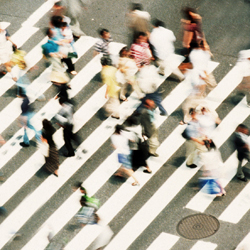 Diversity & Inclusion
Tools to design a successful business strategy based on the value of differences – and similarities – within your company, among your partners and throughout the changing global workforce.
Highlights
19 - 20 June, 2014 (New York, NY)
Women Creating the Future
December 2013 | Executive Action Report
A good understanding of the link between human capital and sustainability can help company directors identify how investing in the right sustainability programs can drive significant improvements in human capital.
21 May, 2014 | Human Capital Watch™
This webcast will highlight details concerning the evolution of Diversity and Inclusion (D&I), and feature key findings from interviews conducted with Chief Diversity Officers regarding future D&I trends.
Products & Services
Conferences/Events
Publications
Webcasts