Unfair Business Practices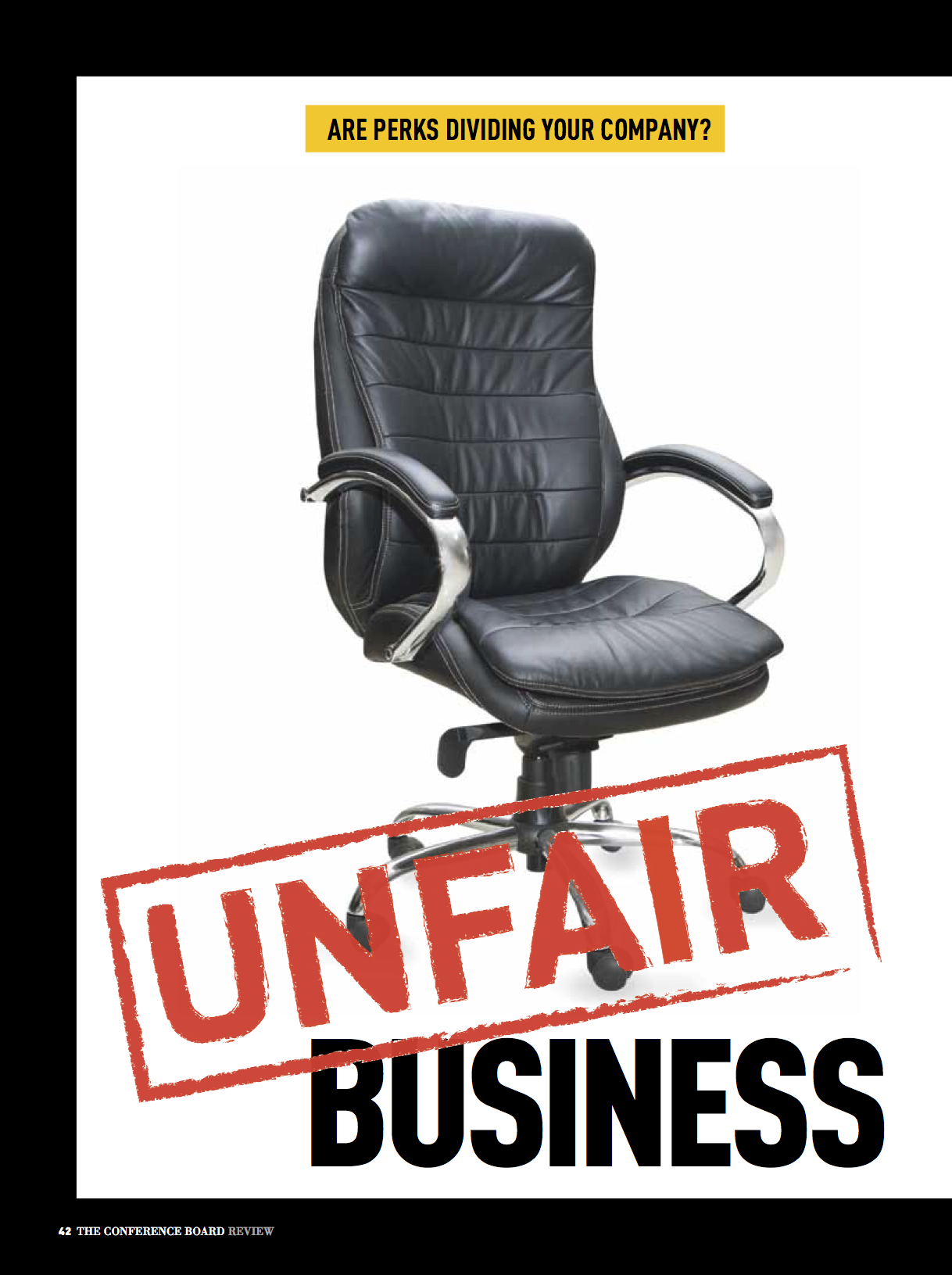 Publication Date:
January 2012
Report Number:
TCBR53
What does it mean to treat people fairly? Ultimately, that's the central question here. While protestors pose it to Wall Streetfrom the outside, it's worth asking it of corporations from the inside. Perks are ideal conduits to get at an answer because they're the most visible manifestations of how your organization sets people apart.
How do—how ought—you draw lines between who will have and who will have not? A common reply: Distribute perks that jibe with your company's culture. Obviously.
Not. Accepting this illogic legitimizes corporate-cultural relativism, whereby your company's approach is best because your organization says it is.