The Mismeasure of Work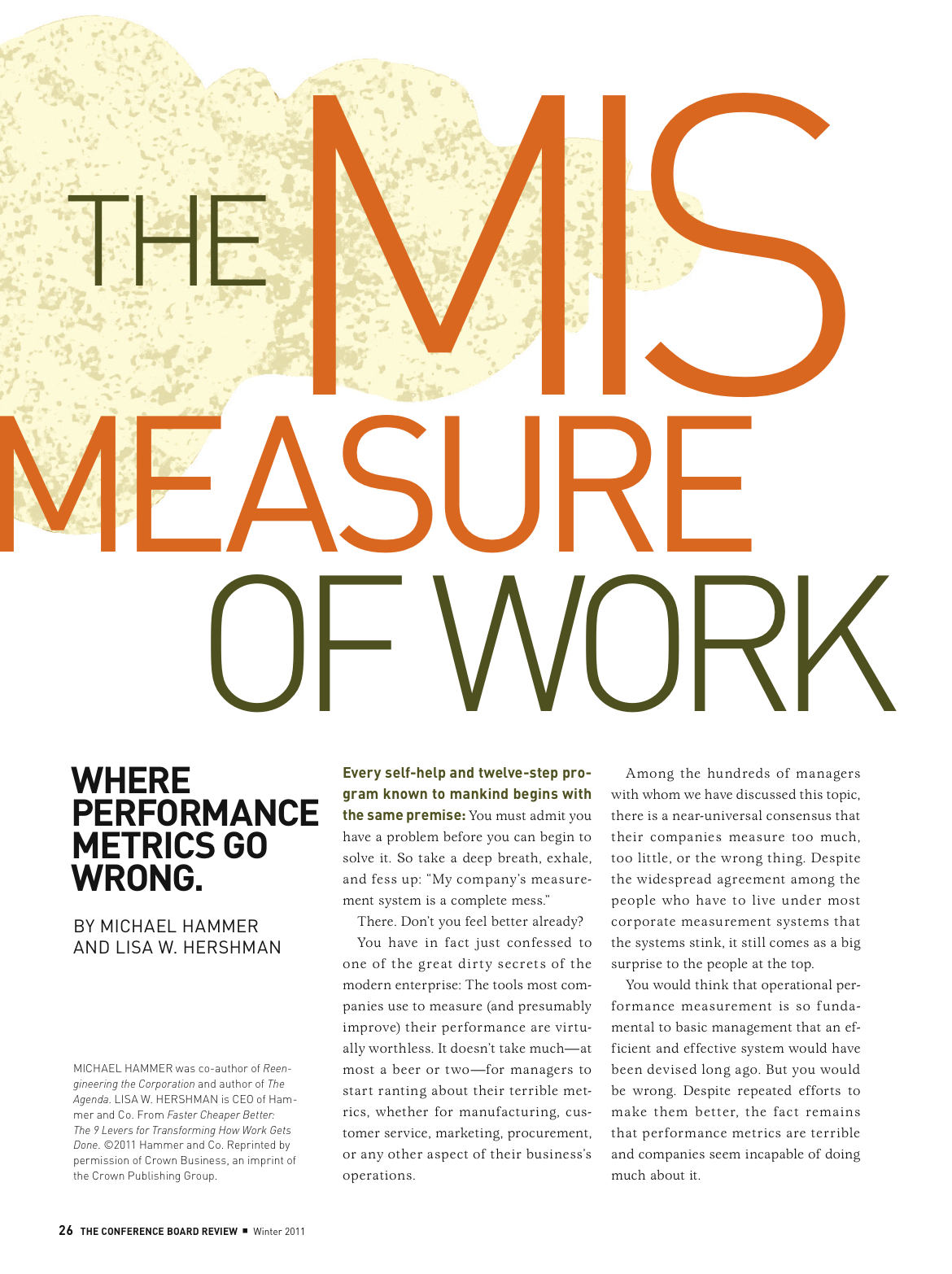 The tools most companies use to measure (and presumably improve) their performance are virtually worthless. It doesn't take much—at most a beer or two—for managers to start ranting about their terrible metrics, whether for manufacturing, customer service, marketing, procurement, or any other aspect of their business's operations. Among the hundreds of managers with whom we have discussed this topic, there is a near-universal consensus that their companies measure too much, too little, or the wrong thing. Despite the widespread agreement among the people who have to live under most corporate measurement systems that the systems stink, it still comes as a big surprise to the people at the top.
Check out the current issue and more at www.tcbreview.com!