Clicking With Customers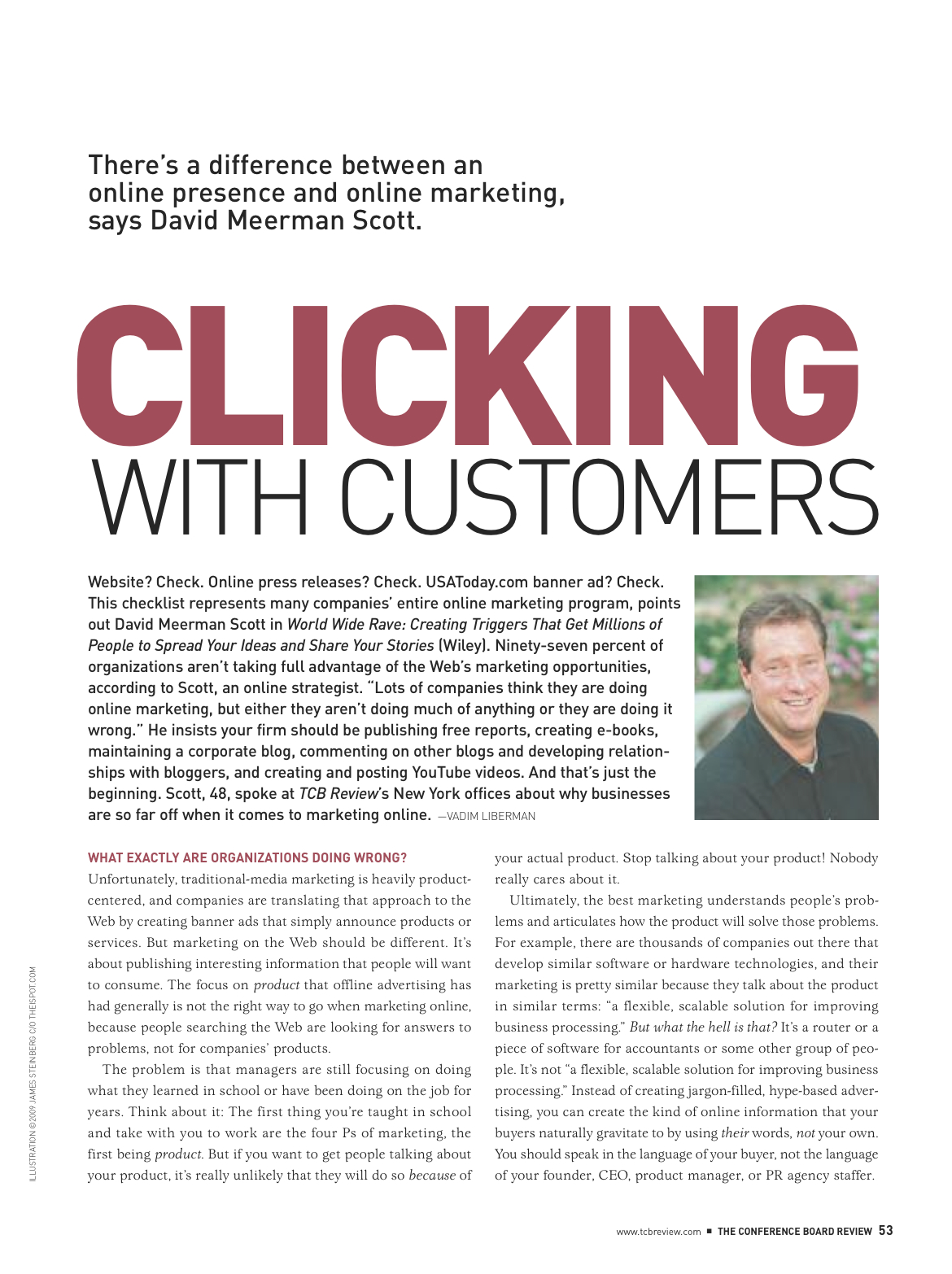 Website? Check. Online press releases? Check. USAToday.com banner ad? Check. This checklist represents many companies' entire online marketing program, points out David Meerman Scott in World Wide Rave: Creating Triggers That Get Millions of People to Spread Your Ideas and Share Your Stories (Wiley). Ninety-seven percent of organizations aren't taking full advantage of the Web's marketing opportunities, according to Scott, an online strategist. "Lots of companies think they are doing online marketing, but either they aren't doing much of anything or they are doing it wrong." He insists your firm should be publishing free reports, creating e-books, maintaining a corporate blog, commenting on other blogs and developing relationships with bloggers, and creating and posting YouTube videos.
Check out the current issue and more at www.tcbreview.com!