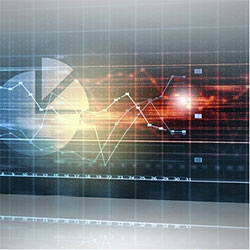 Human Capital Analytics - ROI Certification Seminar
Offered by The ROI Institute, the certifying body for the Certified ROI Professional Designation
28 April - 02 May, 2014
The Conference Board Conference Center
New York, NY
28 April - 02 May, 2014
The ability to support rapidly evolving human capital strategies with strong evidence-based analytics is a growing need in companies. As companies invest in the next generation of HR information systems, the ability to effectively use new data will require a higher level of analytic capability in HR business partners, HR generalists, and HR leaders.
Fully master the skills needed to implement a comprehensive, ongoing ROI initiative for your organization in this five-day workshop. Gain the skills to become certified in the ROI Methodology™ and learn how to sustain the measurement and evaluation process on a continued basis.
Receive ongoing, personalized coaching while conducting an impact study. Once competency in the ROI Methodology has been demonstrated through this study, certification is established. No other workshop provides access to the same level of expertise as ROI Certification.
Benefits of attending
During ROI Certification, you will learn how to:
Align HR programs with your organization's overall business strategies
Demonstrate the contributions of selected programs
Justify and defend budgets
Improve support for programs
Enhance design and implementation processes
Identify inefficient programs that need to be redesigned or eliminated
Identify successful programs that can be implemented in other areas
You will receive the Certified ROI Professional Designation, along with HRCI Credits
Who should attend?
The ideal candidate for this seminar is an HC project manager, HR manager, HR business partner, HC analyst or metrics coordinator who has a specific program for which they plan to conduct an ROI study (for example: leadership development, executive coaching, onboarding, diversity & inclusion