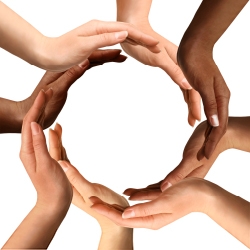 Behavioral Interviewing Workshop
14 - 15 January, 2014
The Conference Board Conference Center
New York, NY
14 - 15 January, 2014
Overview: Behavioral Interviewing Workshop
The foundation for all behavioral interviewing is the concept that "past behavior is the best predictor of future behavior". In turn, the scoring process then focuses on whether the potential candidate has demonstrated the desired behavior in the past. The logic of the equation holds that people don't change; however, this logic is flawed since people do change over time. In order to accommodate that human truth, several variables must be added to the equation, including the idea that the more recent a person has demonstrated a behavior the more likely it is that they will demonstrate it again; and the more frequently a person demonstrates a
behavior, the more readily the individual will do so on the job, as required.
One of the key elements of the program is the actual behavioral job profile against which individuals are hired. We have worked with organizations on the development of specific profiles, and the development of job profiler or generic profiles upon which specific structured behavior-based questions are positioned. To ensure success in the role we carefully link behavioral statements to the values and strategic business plan of the client. As a result, the content of the behavioral statements and the questions are unique for each client. This workshop serves to increase participants' understanding of the need for fair and equitable treatment of all applicants. This program is an integral aspect of ensuring equal opportunity for all employees.
One of the major differentiating factors of this workshop is our behavior-anchored rating scale that gives answers based on the frequency of the candidate's demonstration of correct behaviors in terms of how recent and frequent.
Outcomes:

As a result of this workshop, participants will be well equipped to conduct effective
selection interviews. In this highly interactive workshop, candidates will:
Understand the importance of behavioral interviewing and how it increases the probability of selecting the right candidate for the right role.
Determine the right interview questions to measure the "fit" of the individual candidate to the organizational culture.
Build a structured interview questionnaire that is not only accurate but also legally defensible.
Create a process of aligning human resources activities with the needs of the front line managers to meet the business plan.
Define the steps required to build a selection system that improves final decisions in less time than traditional interviews.
Create a strategy to "sell" the company to high potential candidates.
Practice behavioral interviewing techniques using your own competencies.
Apply structured behavioral interviewing to the performance improvement process
Improve your potential to avoid any legal issue through a better understanding
For speaking opportunities, please contact Denise Sinuk at denise.sinuk@conferenceboard.org.
For sponsorship opportunities, please contact Michael Felden at Michael.Felden@conferenceboard.org.