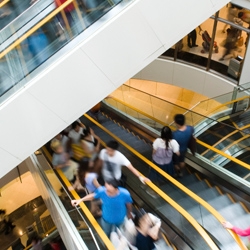 Customer Experience Conference
How industry leaders get customers to fall in love with their experience
27 - 28 March, 2014
Ritz Carlton
New York, NY

Pre-Conference Workshops:

Take the 7 Point Stress Test for Your Customer Experience Strategy
March 26, 2014


Take the 7 Point Stress Test for Your Customer Experience Strategy – An Active Learning Workshop for Leaders
New to customer experience? Or already on your journey and need to know what to do next? Maybe you are just worried that you are not doing enough in Big Data, Social, Local, Mobile and a plethora of other new customer experience realms?

In this hands-on action planning session you will stress test your 2014 customer experience plans and gain confidence you are going the right direction. Together, we will:
Expose gaps and new opportunities in your current customer experience efforts
Ensure your plans include sufficient experimentation in leading edge techniques and tools
Develop a revised plan that incorporates proven practices shown to improve customer experience results
Throughout the workshop, you will have a chance to network with and learn from other customer experience leaders. By the end of the sessions, you will have an improved plan and be fully ready to gain the greatest value from the remainder of the conference. Join us to take the stress out of your customer experience efforts!

John Carroll, Global Head of Clients, Ipsos Loyalty

For speaking opportunities, please contact Mary Beth Reidy at marybeth.reidy@conferenceboard.org.

For sponsorship opportunities, please contact Mike Felden at michael.Felden@conference-board.org.