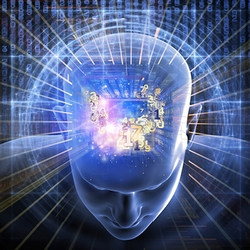 Breakthroughs in Designing Learning Initiatives
Leverage Neuroscience to Rethink Everything about Learning
18 November, 2013
The Conference Board Conference Center
New York, NY
18 November, 2013
Leaders at all levels are being required to learn more than ever, in less time and with increasing demands on their attention. In this environment, we need real breakthroughs in our capacity to embed new behaviors at scale. New discoveries from neuroscience about the nature of memory, how we learn and how we can make learning stick more effectively, are beginning to provide some of these breakthroughs.
Join David Rock, PhD, Director of the NeuroLeadership Institute, along with Neuroscientist Josh Davis, PhD, of Columbia University, and Beth Jones, NeuroLeadership Senior Researcher and Consultant, and Paul McGinniss, Director of Training and Delivery, NeuroLeadership Institute for a one day interactive seminar that is designed to help change agents understand the brain as it applies to designing change, leadership and learning initiatives.
Presented in collaboration with The Conference Board, this seminar will take you through general design principles for how to create behaviour change in leaders. Topics to be covered will include the science involved in:
The importance of branding and communication strategies
Design that puts embedding first
How to design the right 'weave' of learning
How to execute global projects effectively
Leveraging new technologies
How to scale up learning
How to measure impact
Case studies
Whether you are looking to instil behaviour change in 1 person or 10,000's of people, this seminar will help you achieve your goals.
For a partial listing of speakers, click here.
For speaking and sponsorship opportunities, please contact Michael Felden at Michael.Felden@conferenceboard.org.