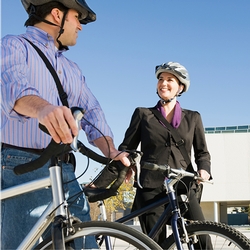 Employee Health Care Conference
The New Imperative: Driving Performance, Connecting to Value
27 - 28 February, 2014
Hilton San Diego Bayfront
San Diego, CA
27 - 28 February, 2014
Middle-of-the-pack results no longer guarantee viability for employer health plans. Costs continue to climb. The excise tax looms. And companies that want to maintain high-value programs in today's world must have aggressive, multiyear strategies for high performance. With new exchange-based delivery options, emerging value-driven care systems and exciting new technologies to consider, the opportunities are broad and intriguing. Join us as we explore:
High performance in a post-reform world: Glide paths for sustainability
Connecting to value in the new marketplace: Build or buy?
Health care delivery post-reform: New strategies, new partnerships
Employee accountability: How far, how fast?
Private exchanges: A deep dive into the build-or-buy decision
Public exchanges: Reports from the new marketplace
Metrics for a new era of high performance
A pragmatic look at emerging engagement and care delivery technologies
Up-to-the-minute regulatory, legal and political developments
Who should attend
Corporate executives from human resources, benefits, health care, wellness, communication, human resource administration, total rewards, talent management, organizational development and finance

For speaking and sponsorship opportunities, please contact Gregg Mauro at gregg.mauro@conferenceboard.org.