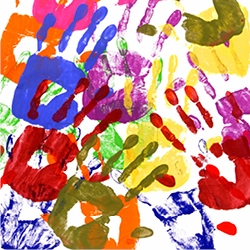 Corporate Social Impact Conference
Partnering Across Communities
24 - 25 July, 2013
Detroit Marriott at the Renaissance Center
Detroit, MI
24 - 25 July, 2013 — Corporate Social Impact Conference
(Details are being shown below)

23 July, 2013 — Pre-Conference Seminar: Fundamentals of Corporate Community Philanthropy
(Click to display details below)

24 - 25 July, 2013
Follow this conference on Twitter: #tcbcsi | Follow The Conference Board: @conferenceboard
In today's world corporate philanthropy is broadening to include a wide range of stakeholders – effective partnerships can accelerate impact and lead to longer term social change.
Our conference program addresses partnerships in 3 areas:
Communities: Places and Stakeholder Networks
Revitalizing cities through partnered investments, STEM/STEAM initiatives, long term disaster rebuilding via public/private collaboration
Partnering throughout corporate supply chains on collective social projects
Funding and Value: a Portfolio Approach
Corporate giving and other capital: social investment, social impact bonds, microfinance
Metrics for value, sentiment and results
Innovation: a Double Impact
When corporate philanthropy leads to business innovation
Taking risks in corporate giving
Why Attend
Take away key issues shaping corporate giving and community involvement, insights into partnerships that leverage your firm's resources, and practical knowledge to help develop your staff
Explore how social financing alternatives can accelerate the impact of your work
Access latest thinking and practices in global philanthropy that can benefit your strategy and projects by networking with peers, corporate leaders and independent experts
Designed for
Senior corporate philanthropy professionals in foundations and corporate giving or contributions programs
Leaders in corporate community involvement, community relations programs and partnerships with non-profits and stakeholders
Practitioners from related areas including: corporate citizenship, corporate social responsibility, employee engagement, volunteer programs, sustainability, public affairs and corporate communications
Thought leaders in philanthropy from the private and public sector
CONFERENCE PROGRAM ADVISORY BOARD
Rosie Allen-Herring, Director, National Initiatives, Fannie Mae
Florence Davis, President and Director, The Starr Foundation
Dinah Dittman, National Director, Community Engagement & Philanthropy, Kaiser Foundation Health Plan, Inc.
Mark Feldman, Principal & Managing Director, Cause Consulting
Don Greene, Owner, Tandem Consulting & former President, The Coca-Cola Foundation
Marc Groz, Regional Director, PRMIA
Kathy Hannan, National Partner for Corporate Responsibility and Diversity, KPMG
Wendy Hawkins, Executive Director, Intel Foundation and Director of Philanthropy, Intel Corporation
John Hanselman, Executive Director, Cambridge in America
Gianna Jackson, Executive Director, CIGNA Foundation
Jennifer Jones, Director, Community Relations, Ameriprise Financial, Inc.
Fran Laserson, President, Moody's Foundation
Marion O'Neill, Manager, Corporate Contributions, Public Service Electric & Gas Co.
Ed Woods, Director, Enterprise Community Development, State Farm Insurance Companies
Jennifer Zammuto, Manager, Caterpillar Foundation
Wednesday, July 24, 2013
REGISTRATION AND CONTINENTAL BREAKFAST WITH EXHIBITS 7:30–8:15 AM
WELCOME AND OPENING REMARKS 8:30–8:45 AM
A 8:45–9:30 AM
Plenary Address: Revitalizing Communities Through the Arts and Nature
Jane Alexander, former Chair of the National Endowment of the Arts, Actress, Author and Conservationist
B 9:30–10:15 AM
Keynote Panel: Cities are More Than Places: Collaborating Across Business, Arts, Government and Non-profits for Enduring Vibrancy
John Bryan, President, Richmond CultureWorks
Paul Hogle, Executive Vice President, Detroit Symphony Orchestra
Jennifer Goulet, President, ArtServe
NETWORKING REFRESHMENT BREAK WITH EXHIBITS 10:15–10:45 AM
C 10:45–11:30 AM
Keynote Panel: Education: Creating the Worlds Where Education Thrives
Tonya Allen, Chief Operating Officer, The Skillman Foundation
Michele Sullivan, Vice President, Caterpillar Foundation
Mary Wright, Director, The Conference Board
D 11:30 AM–12:15 PM
Plenary Address: Reimagining Partnerships for a Changing Global Economy
Antony Bugg-Levine, Chief Executive Officer, Nonprofit Finance Fund, Chair of the Global Impact Investing Network and Co-author of Impact Investing
LUNCHEON 12:15–1:30 PM
E 1:30–2:15 PM
Keynote Panel: Funding and Value – Expanding your Portfolio of Social Capital
Lisa Richter, Principal, GPS Capital Partners
Yasmina Zaidman, Director of Communications and Strategic Partnerships, Acumen Fund
Dinah Dittman, National Director, Community Engagement and Philanthropy, Kaiser Foundation Health Plan, Inc
F 2:15–3 PM
Keynote Panel: Corporate Philanthropy, Innovation and Impact
NETWORKING REFRESHMENT BREAK WITH EXHIBITS 3–3:30 PM
CONCURRENT SESSION G1, G2, AND G3 3:30–4:15 PM
CONCURRENT SESSION G1 3:30–4:15 PM
Social Impact Through Stakeholders – Partnering With Your Supply Chain
CONCURRENT SESSION G2 3:30–4:15 PM
Reputation and Corporate Philanthropy
Ben Boyd, Global Chair, Corporate Practice, Edelman
CONCURRENT SESSION G3 3:30–4:15 PM
Trends, Best Practices and Observations on International Programs
Nita Kirby, Director of Client Success, JK Group Inc.
CONCURRENT SESSIONS H1, H2 AND H3 4:15–5 PM
CONCURRENT SESSION H1 4:15–5 PM
Comprehensive Community Development – The Ecosystem
Jim Capraro, Principal, Capraro Consulting
CONCURRENT SESSION H2 4:15–5 PM
Engage, Measure, Grow – Employee Giving, Matching, Volunteering
Dennis Brennan, Director, TRUiST
CONCURRENT SESSION H3 4:15–5 PM
Can Predictive Analytics of Big Data Help Corporate Philanthropy?
NETWORKING RECEPTION WITH EXHIBITS 5–6:30 PM

Thursday, July 25, 2013
CONTINENTAL BREAKFAST 7:30–8:15 AM
WELCOME AND OPENING REMARKS 8:15–8:20 AM
I 8:20–9:15 AM
Plenary Address: Dynamic Collaborations: Living Cities
Ben Hecht, President and Chief Executive Officer, Living Cities
J 9:15–10:15 AM
Keynote Panel: Comprehensive Community Development for Sustainable Vitality
Michael Rubinger, President and Chief Executive Officer, LISC
NETWORKING REFRESHMENT BREAK WITH EXHIBITS 10:15–10:45 AM
K 10:45–11:45 AM
Keynote Panel: Partnering after Disaster for Long-term Community Resilience
Moderator
Jim Capraro, Principal, Capraro Consulting
Panelists
Pablo Bravo, Senior Director, Community Grants and Investments, Dignity Health
Gerald McSwiggan, Director, Issue Networks, Business Civic Leadership Center, US Chamber of Commerce
Nina Stack, President, Council of New Jersey Grantmakers
L 11:45 AM–12:45 PM
Keynote Panel: Expanding to a Global Strategy
Megan DeYoung, Director, Corporate Citizenship
CLOSING REMARKS 12:45–1 PM

For speaking and sponsorship opportunities, please contact Ruth Whaley at ruth.whaley@conferenceboard.org.