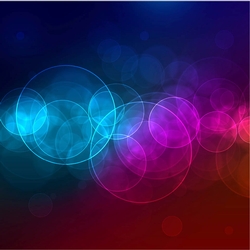 Diversity and Inclusion Leadership Seminars
Inclusive Multicultural Competency, Sensitivity and Performance
01 - 02 April, 2013
Pacific Gas & Electric Headquarters
San Francisco, CA
01 April, 2013 — Workshop I: Channeling Cultural Competency and Sensitivity
(Details are being shown below)

02 April, 2013 — Workshop II: Aligning & Assessing Communication Styles for Improved Management Development
(Click to display details below)

01 April, 2013
Follow this conference on Twitter:#tcbdiversity | Follow The Conference Board: @conferenceboard
Hosted by Pacific Gas & Electric Headquarters
For a workplace to be inclusive, it must also be culturally competent, sensitive, & responsive to all the challenges shifting demographics brings, leaders & managers require development about their own diverse & inclusive cultural norms & practices. Multicultural competency requires that all members of any workplace community learn how to become competent to realize full engagement and sustainable performance management.
These unique and targeted seminars will enable you to:
Redefine your own and your organization's cultural development needs & organizational competence
Review your current approach to mining & using cultural competency data about the culture, strategy and workforce needs to revise your D&I strategic planning for supporting the business
Enable culturally competent leadership using tools to identify and address disparities among underrepresented groups
Examine cultural communication similarities and differences, styles and their impact on self development, risk taking, & advancement
Analyze gaps between current and future capital needs for closing such gaps among evidence based emerging majority populations
Identify intra- and inter-cultural, multicultural differences and perceptions across emerging majorities
Successfully link D&I's impact to such factors as engagement and other relevant factors for assessing relationships and effectiveness among all stakeholders
Who should attend
Diversity practitioners, CDOs, HR professionals, EEO leaders, Workforce Planning Professionals, Operational Managers, Organization Development Specialists, and all interested in Inclusive Practices & Cultural Competency
Monday, April 1, 2013 – Day One
REGISTRATION AND CONTINENTAL BREAKFAST 8–9 AM
GENERAL SESSION A 9:15–10:45 AM
Inclusion as a Business Strategy
Maria Hernandez, Ph.D., Executive Adjunct Consultant, InclusionINC
Robin Terrell, Executive Adjunct Consultant, InclusionINC
GENERAL SESSION B 11 AM–12:15 PM
Multicultural Data for Gaps and Strategic Impact
Aida Sabo, Vice President, Diversity/Inclusion, Cardinal Health
Barbara Hess, Senior Consultant HR, Cardinal Health
GENERAL SESSION C 1:30–2:30 PM
Hidden Disabilities in the Workplace: A Multicultural Challenge
Michael John Carley, Executive Director, ASTEP
GENERAL SESSION D 2:30–3:30 PM
Positive Organizational Climate: A Successful Approach to Revealing, Accepting and Addressing Realities
Matt Keys, Cultural Competence and Diversity Leader, Florida Blue
GENERAL SESSION E 3:30–5 PM
Introvert/Extrovert: How Communication Styles Affect Inclusion
Pearl J. Alexander, Esquire, Senior Director, People Strategies, Georgia Institute of Technology
Cheryl O. Cofield, Esquire, Director, Culture, Diversity & Inclusion, Georgia Institute of Technology
For speaking and sponsorship opportunities, please contact Denise Sinuk at denise.sinuk@conferenceboard.org.