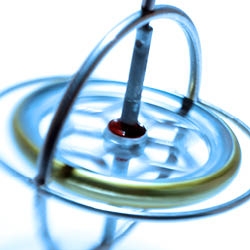 Ethics & Shareholder Value Summit
13 - 14 June, 2013
The Westin New York Grand Central
New York, NY
13 - 14 June, 2013 — Ethics & Shareholder Value Summit


12 June, 2013 — Pre-Conference Seminar: Ethics & Shareholder Value Summit Pre-Conference Seminar


12 June, 2013 – Pre-Conference Seminar: Ethics & Shareholder Value Summit Pre-Conference Seminar
Thursday, June 13, 2013
REGISTRATION AND CONTINENTAL BREAKFAST 8–8:45 AM
WELCOME AND INTRODUCTION 8:45–9 AM
Kimberly Byer-Clark, Program Director, The Conference Board
Gretchen A. Winter, J.D., Executive Director, Center for Professional Responsibility in Business and Society, College of Business, University of Illinois at Urbana-Champaign
A 9–10 AM
Opening Keynote: Ethics and Shareholder Value: Managing Reputation Risk in a Challenging Global Environment
Keith T. Darcy, Executive Director, ECOA
NETWORKING REFRESHMENT BREAK 10–10:15 AM
B 10:15–11 AM
The Impact of Ethics on Long Term Profitability and Success
Organizations that are committed to long-term success realize that creating a culture where ethical behaviors are rewarded and encouraged is the key in today's marketplace and achieve growth in the future.  While investors are primarily concerned with the company's bottom line, they are also concerned with a firm's long-term profitability. During this panel, hear from experts that are actively engaged in tying ethics to profits.
What is the connection between ethics and profitability?
How does good business ethics lead to profit?
How does promoting ethics in a company's operations affect the bottom line?
Moderator
Levi Barnes III, Associate Ethics Officer, Merck & Co.
Panelists
Jeremy Wilson, Controller, Cisco Ethics Office, Cisco Systems, Inc.
Blair Marks, Director, Ethics and Business Conduct, Lockheed Martin Corporation
Ann Marley Chilton, JD, CCEP, Global Compliance Officer, ERM Group, Inc.
C 11 AM–NOON
Institutional Investor Panel: Why Ethical Practices Make a Difference to Shareholders
With the recent financial crisis and increasing public awareness about corporate governance, business sustainability and ethical businesspractices, a growing number of institutional investors are looking moreclosely at companies that are seen as ethical or socially responsible.These investors are placing an increasing emphasis on the importance ofthe ethics, transparency and good corporate governance, as well as thesocial, economic and environmental consequences of their investments.Hear first-hand from several investors that have taken this approach.
What does ethical investing really mean?
How do investors really know if an investment is ethical?
Do ethical investors need to sacrifice returns?
Moderator
Randy Stephens, Vice President, Ethical Leadership Group, NAVEX GLOBAL
Panelists
Susana McDermott, Director of Communications, Interfaith Center on Corporate Responsibility
Adam M. Kanzer, Managing Director and General Counsel, Domini Social Investments
Graham Sinclair, Principal, SinCo and President, AfricaSIF.org
Damien J. Park, Managing Partner, Hedge Fund Solutions, LLC
Jared Landlaw, Managing Director, General Counsel, Barington Capital Group, L.P.
LUNCHEON NOON–1 PM
D 1–1:45 PM
Screening for Ethics: Positive Investing
Positive screening helps to identify the businesses of the future that offer quality long-term ethical investment opportunities. Experience has shown us that it also helps us avoid businesses that are likely to encounter problems from practices that are not sustainable in today's world. Join this session to ride the wave of this way of investing.
What is the difference between positive and negative investing?
How to achieve profits while maintaining principles
Does positive screening push the idea of sustainability?
Panelists
Kenneth R. Locklin, Managing Director, Impax Asset Management (US) LLC
Ulrika Hasselgren, Chief Executive Officer, Founding Partner, Ethix SRI Advisors
E 1:45–3:45 PM
Crisis Scenarios: When an Ethics Challenge Threatens Reputation and Trust
Participate in this table-top exercise where attendees will work at roundtables of 6-8 people.  Each roundtable will be given an ethics crisis fact pattern, drawing upon issues of anti-corruption, forced labor, EHS, and corporate governance.  The participants at each table will engage in a role-play as Chief Ethics and Compliance Officers and Investor Relations personnel. During the discussion, the teams will capture the issues of importance for a debrief to the full delegation at the end of the exercise.  Takeaway messages will be summarized by the moderators.
Moderators
Andrea Bonime-Blanc, Chief Executive Officer, GEC Risk Advisory LLC, Chair Emeritus, ECOA
Jacqueline E. Brevard, Esq., Retired Vice President, Chief Ethics and Compliance Officer, Merck & Co., Inc.
NETWORKING REFRESHMENT BREAK 3:45–4:15PM
F 4:15–5 PM
Materiality in Ethics Disclosure & Reporting Assurance by Public Companies
Many organizations discharge their ethical and social responsibilities through self-regulation and voluntary disclosure. However, many critics claim that organizations usually only report positive aspects, while placing the desired spin and omittingtransgressions and compliance issues that could impair its credibility and standing amongst stakeholders.  The critical question that emerges is whether any assurance, in respect of the broader non-financial aspects of corporate governance disclosures is obtained. Join this session to learn what must be disclosed as well as important certification tips.
Moderator
Seth M. Cohen, Director, Global Ethics & Compliance, AVAYA
Panelists
Sanford Lewis, Attorney, Strategic Counsel on Corporate Accountability
Stacey C. Bolton, CIPP, Senior Vice President, Global Head, Privacy and Ethics, Global Compliance, Northern Trust
Farha-Joyce Haboucha, Director of Socially Responsive Investments, Rockefeller & Co.
NETWORKING COCKTAIL RECEPTION 5–5:45 PM
Friday, June 14, 2013
CONTINENTAL BREAKFAST 8–9 AM
G 9–9:45 AM
Ethics in Supply Chain Management: Protecting Reputational Risk by Association
Being an ethical company isn't enough anymore. These days, leading brands are judged by the company they keep. Investors, business partners, and regulators now expect a company and its entire supply chain to be ethical. Sooner or later, every company is bound to find itself part of a supply chain that experiences significant ethics or compliance violations. When this happens, chances are great that the biggest brand in the chain will get stuck with most of the blame. In this session, learn how to protect your brand by establishing an ethical supply chain process.
How does a company build an ethical supply chain?
What is the ethics problem in the supply chain?
What is the current state of Supplier Ethics Management (SEM)?
Moderator
Maryann Clifford, Corporate Ethics & Compliance Officer, BP International Ltd.
Panelists
Matthew Tanzer, Vice President and Chief Compliance, Tyco International
Alice Tepper-Marlin, President, Social Accountability International (SAI)
Rodney North, Information for the Public & Media, Equal Exchange
Maureen McGirr, Vice President, Ethics, Privacy and Policy, Merck & Co., Inc.
H 9:45–10:30 AM
Integrating Ethics and Stakeholder Relations: A Value-Added Approach
Most organizations are similarly influenced by various stakeholder groups. Investors and shareholders, employees, customers, and suppliers are considered primary stakeholders, without whom the organization cannot survive. Other important stakeholders are the government and the community. The day-to-day challenges ethics officers face are just as important with a company's bottom line and they need to be at the table with company's stakeholders.  During this panel, hear from officers that are getting involved with their stakeholders.
Identify important stakeholders for an organization and discuss how ethic officers balance the interests of various stakeholders
How ethic officers can best meet their responsibilities to all stakeholders
Is it appropriate for management to define some stakeholders as more important than others?
Should all stakeholders be considered equal?
Moderator
David R. Koenig, Chief Executive Officer, The Governance Fund Advisors, LLC
Panelists
Michael Sadowski, Vice President, SustainAbility, Inc.
Eliza Huger Eubank, Vice President, Environmental and Social Risk Management, Citi
Jonathan Stein, Vice President, Chief Risk Officer, Hess Corporation
Bradley R. Agle, PhD, George W. Romney Endowed Professor, Professor of Ethics and Leadership, Marriott School of Management Fellow, Chair of the Ethics Initiative, Wheatley Institution, Brigham Young University
NETWORKING REFRESHMENT BREAK 10:30–10:45 AM
 I 10:45–11:45 AM
Are Activists Good Shareholders?
According to FactSet, in 2012 shareholder activists launched 219 campaigns against U.S. companies, a 22% increase from 2011. By exercising their proxy vote, attending annual meetings, corresponding with management, submitting resolutions, and running proxy contests, activist investors can make their priorities known to the directors and managers of their companies and try to influence corporate behavior.Hear first-hand with some of today's leading activist shareholders and examples of "engagements" they have been involved.
How do activist investors decide which companies to target?
What are the objectives of activist shareholder and what are some of the strategies they use to achieve these objectives?
Does activism create long-term value for all shareholders?
What are the trends for this year's proxy season?
Moderator
Gianna M. McCarthy, Director of Corporate Governance, New York State and Local Retirement System (NYSLRS)
Panelists
James Mitarotonda, Chairman & Chief Executive Officer, Barington Capital Group, L.P.
Richard Lashley, Principal, PL Capital, LLC
Brian L. Schorr, Partner & Chief Legal Officer, Trian Partners
Scott Zdrazil, First Vice President, Director of Corporate Governance, Amalgamated Bank
Daniel H. Burch, Chairman & Chief Executive Officer, MacKenzie Partners Inc.
J 11:45 AM–12:30 PM
Taking Ethics Mainstream: How Ethics Weighs in on Socially Responsible Investing
From accounting scandals to pollution to executive compensation, ethics has always been a hot topic. In today's market, it is related to the broader field of socially responsibility investing (SRI)and how it plays a role in ethical investing. During this opening session, learn how ethics and SRI can work together.
Is SRI ethical?
How SRI as an explicitly ethical practice in financial markets?
The multi-dimensional global movement towards greater social responsibility in global market.
Panelists
Simon Billenness, Consultant, Corporate Responsibility and Socially Responsible Investment
Mark Peecher, Deloitte Professor of Accountancy and PhD Program Director, College of Business, University of Illinois at Urbana-Champaign
Janice Innis-Thompson, Senior Vice President, Chief Compliance Officer, TIAA-CREF