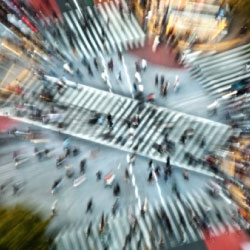 Leadership Development Conference India
Accelerating the Development of Leaders in India
23 - 24 January, 2013
The Leela Palace
Bangalore, India
23 - 24 January, 2013 — Leadership Development Conference India
(Details are being shown below)

23 - 24 January, 2013
The Conference Board is pleased to present its first Conference in India 23-24 January, 2013 in Bangalore. Thought leaders and corporate practitioners will present on the state of HR in India and leadership issues. They will also share their business insight and case studies.
Presentations by thought leaders on:
Leadership Learning Journeys
Major Leadership Development Challenges Facing Human Capital Executives
Global Leadership
Attracting, Onboarding and Retaining Leaders
Strategies to Accelerate Leadership Development
Preparing for Future Leadership Requirements
Developing and Building a Sustainable Leadership Pipeline
Join us early for the Pre-Conference Workshop 22 January, Designing a Learning Journey for Your Leaders.
Follow this conference on Twitter: #TCBLeadershipIndia

Wednesday, 23 January, 2013
REGISTRATION AND CONTINENTAL BREAKFAST 8:00–9:00
WELCOME AND INTRODUCTION 9:00–9:15
Rebecca L. Ray Ph.D., Senior Vice President, Human Capital, The Conference Board
9:15–10:15
Keynote: India – The Status Quo and Preparing for the Future
Ajay Srinivasan, Chief Executive Officer, Aditya Birla Financial Services Group
NETWORKING RECEPTION BREAK 10:15–10:45
10:45–12:15
Sleepless in Delhi: What Keeps Indian Executives Awake at Night?
Moderator
Rebecca Ray, Ph.D., Senior Vice President, Human Capital, The Conference Board
Panelists
Subash Rao, Director Human Resources, Cisco
Rajender Sud, Director and Head Agency Distribution,Max Life Insurance Co. Ltd
Abhijit Bhaduri, Chief Learning Officer, WIPRO
LUNCH FOR SPEAKERS AND ATTENDEES OF THE CONFERENCE 12:15–13:30
13:30–15:00
Attracting, Onboarding and Retaining Leaders in India
Moderator
Harish Devarajan, Senior Fellow, The Conference Board
Panelists
Subhankar Roy Chowdhury, Executive Director, Human Resources India; Talent & OD Director, Asia Pacific and Latin America, Lenovo
Lalit Kar, Vice President and Head HR, Reliance Digital
Nandita Gurjar, Senior Vice President and Group Head, HRD, Infosys
HR Shashikant, Group Executive President, Human Resources, Aditya Birla Group
NETWORKING REFRESHMENT BREAK 15:00–15:30
15:30–17:00
Panel Discussion: Accelerating the Development of Leaders in India
Moderator
Allen Sequeira, Senior Fellow, The Conference Board
Panelists
Ester Martinez, Co-Founder and Managing Editor, People Matters
Mayank P. Bhatnagar, HR Director -South Asia, GE Healthcare
Udai Upendra, Senior Fellow, The Conference Board
17:00–17:30
The Neuroscience of Leadership
David Rock, Co-Founder, The NeuroLeadership Group
NETWORKING RECEPTION 17:30–19:00
Thursday, 24 January, 2013
CONTINENTAL BREAKFAST 8:00–9:00
OPENING REMARKS 9:00–9:15
9:15–10:15
Global Leadership Forecast 2013: Focus on India
Smita Affinwalla, Head of Consulting, DDI India
Abhijit Bhaduri, Chief Learning Officer, WIPRO
NETWORKING REFRESHMENT BREAK 10:15–10:45
10:45–11:45
Using Technology for Talent Management and Leadership Development
Moderator
Vidyasagar Rajagopalan , Senior Fellow, The Conference Board
Panelists
Pallab Bandyopadhyay, Director Human Resources, CITRIX
Suchitra Rajendra, Director-Talent Sustainability, PepsiCo India Region
Vinay Hebbar, Managing Director, Harvard Business Publishing, India
11:45–13:00
Panel Discussion – Moving forward to Building and Developing a Sustainable Leadership Pipeline
Moderator
Rebecca L. Ray Ph.D., Senior Vice President, Human Capital, The Conference Board
Panelists
Aparna Ballakur, Chief People Officer, Flipkart
Anuranjita Kumar, Country Human Resources Officer, Citi
Sridhar Ganesh, Director Human Resources, Murugappa Group
LUNCH FOR SPEAKERS AND ATTENDEES OF CONFERENCE 13:00–14:00
14:00–16:00
Round Table Discussions