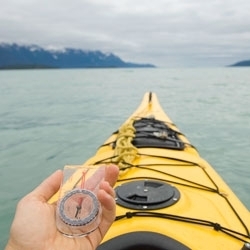 Asia-Pacific Human Capital Research Update
The Future ASEAN Leader: Leading Growth and Change in a Borderless World

Monday, October 28, 2013 | Grand Millennium | Kuala Lumpur
Thursday, October 31, 2013 | Shangri-La Makati | Manila
Monday, November 4, 2013 | PARKROYAL on Pickering | Singapore
It's a new era for the ASEAN community, one that will require a new brand of leadership that blends the best of relevant Asian social traditions and cultural norms with the global mindset demands of speed, collaboration, and assertiveness.
But what does this new leadership style, one that is unique to ASEAN but recognizable on a global stage, really look? And how do you get there? We thought these are questions that are simply too big for one person, or one organization to answer effectively.

Welcome to the ASEAN Leadership 2.0 project, an ongoing crowd-sourced dialogue focused on developing leadership solutions for the ASEAN business community by the ASEAN business community. At the heart of the ASEAN Leadership 2.0 project is the un-Conference —a new type of interactive event utilizing live in-person facilitated breakout sessions, informal discussion groups, live polling, and multiple social media channels to define the development of future leaders in the region. The initial un-Conference took place in Kuala Lumpur, Malaysia June 23—25 this year.

Join these briefings to hear the preliminary findings from the new research report resulting from the work done at the first un-Conference in Kuala Lumpur: The Future ASEAN Leader: Leading Growth and Change in a Borderless World. Global head of human capital Dr. Rebecca Ray will present the top line results, give her perspectives on the skills needed by future leaders and the impact for leadership practitioners, and share takeaways and experiences from the ground-breaking 2013 Future ASEAN Leadership un-Conference.
PROGRAM: KUALA LUMPUR
3:30 pm Registration
4:00 pm Presentation by Rebecca Ray
5:30 pm Q&A session
6:00 pm Adjourn
PROGRAM: MANILA
3:45 pm Registration
4:00 pm Presentation by Rebecca Ray
5:30 pm Q&A session
6:00 pm Adjourn
PROGRAM: SINGAPORE
8:00 am Registration
8:30 am Presentation by Rebecca Ray
10:00 am Q&A session
10:30 am Adjourn
WHAT TO EXPECT
Participants will meet and learn from a Conference Board senior expert, engage in an interactive discussion on the future of leadership development across the Asean region, exchange knowledge, and network with peers.
WHO SHOULD ATTEND
Human resources, talent management, learning and leadership development professionals, and all business leaders who require insight into the skills needed by future leaders in the Asean region, should attend.
VENUES
Grand Millennium Kuala Lumpur
160, Jalan Bukit Bintang
55100 Kuala Lumpur
T:+603 2117 4888
F:+603 2142 1441
Shangri-La Makati
Ayala Avenue corner Makati Avenue
Makati City 1200
Metro Manila
Tel: +63 2 813 8888
PARKROYAL on Pickering
3 Upper Pickering St
Singapore 058289
Tel: +65 6809 8888
REGISTRATION FEES
Associate Members of The Conference Board in Asia Pacific: Complimentary
Standard Rate: US$ 200
Register to attend
To request registration please complete the form below. Or to find out more about these briefings, contact Tricia Aman at +65 6325 3122 or service.ap@conference-board.org