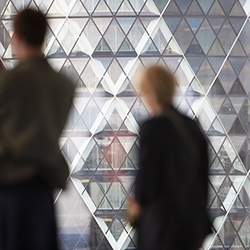 Key Business Issues Briefings
Asia, China and India Human Capital Knowledge Update
Human Capital Analytics and Workforce Planning
With Rebecca L. Ray, Ph.D.
Executive Vice President, Knowledge Organization and Human Capital Practice Lead, The Conference Board
Monday, October 27, 2014 | Andaz Xintiandi | Shanghai
Wednesday, October 29, 2014 | The Excelsior | Hong Kong
Thursday, October 30, 2014 | Marriott | Singapore registration closed

Monday, November 3, 2014 | Grand Hyatt | Kuala Lumpur
Tuesday, November 4, 2014 | Sheraton Grande Sukhumvit | Bangkok
Thursday, November 6, 2014 | Vivanta by Taj – Connemara | Chennai | Hosted by EY
Friday, November 7, 2014 | Radisson Hitec City | Hyderabad | Hosted by EY
In 2014, HR departments must be front and center as a source to meet the demands of escalating and changing workforce needs. To do so, HR professionals must not only embrace the use of data but take an active lead in embedding a workforce analytics approach in their organization.
In this environment HR leaders may need to rethink existing processes and gain top executive and managerial buy-in for human capital analytics. Furthermore, they need to be able to use analytics to digest information, be transparent about the uncertainty related to their analysis, and strike a balance between the use of analytics and a deep understanding of human capital issues.
Join these briefings to hear our expert Dr. Rebecca Ray, EVP, Knowledge Organization, and the leader of the global Human Capital Practice for The Conference Board, draw on the latest research to articulate the current status of human capital analytics and workforce planning for organizations in Asia and China, future challenges, and the implications for human capital practitioners in the region. You'll also have the opportunity to network with peers and participate in Q&A.
PROGRAM: SHANGHAI
1:30 pm Registration
2:00 pm Welcome
2:10 pm Presentation by Dr. Rebecca Ray
3:00 pm Q&A
3:30 am Adjourn
PROGRAM: HONG KONG
8:30 am Registration
9:00 am Welcome
9:10 am Presentation by Dr. Rebecca Ray
10:00 am Q&A
10:30 am Adjourn
PROGRAM: SINGAPORE, KUALA LUMPUR, BANGKOK
8:30 am Registration
9:00 am Welcome
9:10 am Presentation by Dr. Rebecca Ray
10:00 am Q&A
10:30 am Adjourn
PROGRAM: CHENNAI, HYDERABAD
8:30 am Registration
9:30 am Welcome
9:40 am Presentation by Dr. Rebecca Ray
10:30 am Panel Session
11:00 am Q&A
11:30 am Adjourn
WHO SHOULD ATTEND
Heads of human resources/human capital, talent development, strategic workforce planning and recruitment, and all executives responsible for implementing workforce strategies who would appreciate an understanding of the strategic role of human capital analytics, should attend.
VENUES
Shanghai: Andaz Xintiandi, 88 Songshan Road, Shanghai, China, 200021 Map
Hong Kong: The Excelsior Hotel, 281 Gloucester Road, Causeway Bay, Hong Kong Map
Singapore: The Marriott Hotel, 320 Orchard Road, 238865 Singapore Map
Kuala Lumpur: Grand Hyatt Hotel, 12 Jalan Pinang, 50450 Kuala Lumpur Map
Bangkok: Sheraton Grande Sukhumvit, 250 Sukhumvit Road, Bangkok 10110 Map
Chennai: Vivanta by Taj – Connemara, Binny Road, Chennai 600 002 Map
Hyderabad: Radisson Hyderabad Hitec City, Gachibowli, Hyderabad 5000 32 Map
REGISTRATION FEES
Associate Members of The Conference Board in Asia: Complimentary.
Non-members of The Conference Board: US$ 200 per registrant per event: Shanghai, Hong Kong, Singapore, Kuala Lumpur, Bangkok.
Register to attend
To request registration please complete the form below. Payment details, where applicable, are required to confirm event registration. Or to find out more about these briefings, contact Tricia Aman at +65 6325 3122 or service.ap@conference-board.org