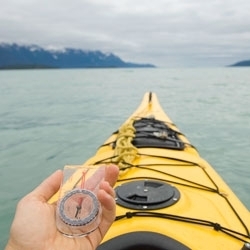 Business Perspectives Briefings with DDI
CEO Challenge 2014 &
The 2014-2015 Global Leadership Forecast
Monday, May 19, 2014 | ITC Gardenia | Bangalore
Wednesday, May 21, 2014 | InterContinental | Singapore
No question is more critical in a VUCA world: are your leaders ready? In a volatile, uncertain, complex and ambiguous world, every company is at risk of failing to deliver – on growth, customers, products and services, and employees. Effective leadership at all levels is critical to success.
The Conference Board publishes The CEO Challenge® report annually on the top challenges faced by global CEOs. Yet one question remains: Are the leaders of our organizations equipped to meet these challenges head-on?
In these briefings we will review the findings of the CEO Challenge 2014 report, in addition to a new landmark study conducted by The Conference Board and DDI: The 2014-2015 Global Leadership Forecast. Over 12,000 leaders, 1,500 HR professionals and 2,000 organizations participated in the research. Respondents spanned multiple geographies, generations, industries, leadership levels, and genders.
Questions this briefing will answer include:
How prepared are leaders to address each of the CEO Challenges?
Which combination of leadership skills is most critical to meeting these challenges?
What human capital practices will drive quality improvements in your leadership bench?
Why is the term 'HR partnership' obsolete and what new role should you be playing?
Is Centralized, Decentralized or Mixed the best bet for a successful multinational talent management implementation?
What are the key differences in leader development approaches between countries, generations and gender?
Participants at this briefing will receive an executive summary of The Conference Board CEO Challenge® 2014 report and the full 2014-2015 Global Leadership Forecast report.
PROGRAM: INDIA
7:30 am Registration & Breakfast
8:25 am Welcome
8:30 am Presentation by Dr. Rebecca Ray & Dr. Richard Wellins
10:00 am Q&A
10:30 am Adjourn
PROGRAM: SINGAPORE
8:00 am Registration
8:25 am Welcome
8:30 am Presentation by Dr. Rebecca Ray & Dr. Richard Wellins
10:00 am Q&A session
10:30 am Adjourn
WHO SHOULD ATTEND
C-suitemanagement, human resources, talent and leadership heads, and all executives responsible for implementing talent and leadership development strategies should attend.
VENUES
ITC Gardenia
No 1 Residency Road
1 Field Marshal Cariappa Rd
Bengaluru, India
Tel: 43455185
InterContinental
80 Middle Road
Singapore 188966
Tel: +65 6338 7600
REGISTRATION FEES
Associate Members of The Conference Board in Asia: Complimentary
Register to attend
To request registration please complete the form below. Or to find out more about these briefings, contact Tricia Aman at +65 6325 3122 or service.ap@conference-board.org