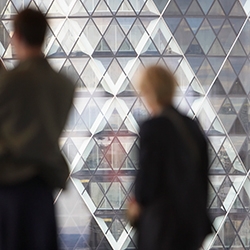 India Business Perspectives Briefings
The Future India Business Leader Report
Developing a Global Mind-Set to Lead in an Era of Complexity and International Expansion
24th September, 2014 | The Chancery Pavilion | Bangalore | Hosted by EY
25th September, 2014 | The Lalit | Mumbai | Hosted by DDI

26th September, 2014 | Courtyard Marriott | Gurgaon
Indian companies are focused on going global. But being competitive on this stage will require a new brand of leadership – blending a global mind-set with the best of local traditions, experience and culture.
What does this new leadership style look like, and how do you get there? Welcome to The India Leadership 2.0 Project, an ongoing dialogue focused on creating leadership development solutions for, and by, the India business community.
These invitation-only briefings form the second leg of the Project, following the interactive, crowd-sourced deep dive into the essentials of future India business leadership facilitated at the 2014 Future India Business Leader un-Conference.
Join us to hear highlights, analysis and responses to the new comprehensive research report resulting from the un-Conference deliberations – The Future India Business Leader – and join the discussion on the skills needed by future India leaders, the challenges for leadership practitioners, and the impact on talent development strategies.
PROGRAM
8:30 am Registration and breakfast
9:30 am Welcome
9:40 am Presentation by Nick Sutcliffe, Managing Director, Asia ,The Conference Board
10:30 am Panel Session
11:00 am Q&A
11:30 am Adjourn
WHO SHOULD ATTEND
Heads of human resources, talent acquisition and learning and development, chief people officers, and all business leaders who require insight into the skills needed by future leaders in the region, should attend.
VENUES
Bangalore
The Chancery Pavilion
135, Residency Road
Bangalore 560 025
Tel: +91 80 4141 4141

Mumbai
The Lalit, Mumbai ( Formerly The Intercontinental near International Airport)
Sahar Airport Road
Mumbai 400 059
Tel: +91 22 6699 2222

Gurgaon
Hotel Courtyard Marriott
Sushant Lok I
Sector 27 Gurgaon 122 022
Tel: +91 124 488 8444
REGISTRATION FEES
Associate Members of The Conference Board in Asia: Complimentary
Participants of the 2014 Future India Business Leader un-Conference: Complimentary
Register to attend
To request registration please complete the form below. Or to find out more about these briefings, contact Julius Sequeira at +91 22 2305 1402 or email julius.sequeira@conference-board.org
ABOUT THE INDIA LEADERSHIP 2.0 PROJECT
The India Leadership 2.0 Project is an ongoing crowd-sourced multimedia dialogue focused on creating leadership development solution for the Indian business community, by the Indian business comunity. An essential part of the project is the un-conference - a new type of interactive event using in-person facilitated breakout sessions, informal discussion groups, live polling, and multiple social media channels to define the development of future leaders in the region. To stay connected to the India Leadership 2.0 Project, check out the LinkedIn group at: http://www.linkedin.com/groups/conference-board-2014-future-India-6580913/about