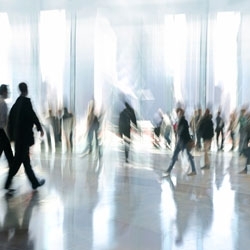 Strategic Leadership Development Briefing
Global Research Reveals Key Trends
13 June 2013
The Conference Board
845 3rd Avenue, 3rd Floor
New York, NY 10022
8:30 - 9 a.m. ET – Registration and Breakfast
9 -10:30 a.m. ET – Program
The need for strong leaders has never been so critical; studies suggest a direct relationship between great leadership and an organization's bottom line. Consequently, many companies are very focused on equipping their leaders with skills and capabilities necessary to lead in a highly volatile business environment. Yet, our findings reveal a high percentage of leaders across the globe are either marginally prepared or not prepared at all to take on the business challenges of the next few years, globally as well on a regional basis.
How can an organization build a holistic and multipronged approach to support the business strategy as well as an individual's development needs? How do they measure success? Strategic Leadership Development, the latest leadership research from a joint partnership with Right Management and The Conference Board, provides a view of current global practices in leadership development and an in-depth analysis of the different leadership development approaches regionally.
Register now for this event and hear the researchers discuss the more than 550 responses from Europe, Asia Pacific and North America as well as share case studies revealing different approaches to developing leaders.
After attending this event, participants will:
Understand the top three talent management challenges facing leadership;

Recognize what organizations desire in their leaders' competencies and the capabilities that programs are developing today;

Learn the best practices for implementing successful leadership development programs and how to avoid mistakes; and

Hear practical solutions and success stories from experts.
Who should attend:
Professionals responsible for leadership development, talent management, human resources, learning and development, succession management. Business unit leaders will also find value in learning best practices for developing their leaders.
For further information about this event, contact Denise Sealy at denise.sealy@conference-board.org.