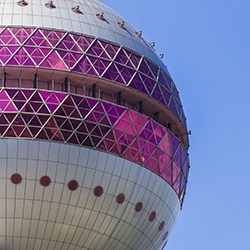 China
The China Center for Economics and Business in Beijing, as well as its councils of peer executives in Europe and the United States, provides members with advance intelligence on public policy, regulations, and economic developments in China that are likely to affect members' businesses. Because the China Center is "on the ground" in China, its research is always relevant and offers executives immediate access to a well-established and reliable business source for information that can help them make sound planning decisions.
Discover more about the China Center here.
Products & Services
Peer Networks
China Human Resources Council

Meets to discuss issues and exchange best practices regarding recruiting, retaining, and motivating local staffs as member companies grow in the Greater China region.
Publications
Webcasts
21 January, 2015 09:00 AM EST [09:00], 03:00 PM CET [15:00]
The Long Soft Fall in Chinese Growth


Is the China slowdown over? Many analysts think China has had a "soft landing" that will yield about 7 percent annual growth for the next decade. The Conference Board disagrees.

11 December, 2014 10:00 AM EST [10:00]
The Conference Board Economics Watch® - Emerging Markets View


This complimentary series of webcasts for member companies is designed to help executives stay on top of the changing business and economic conditions throughout Asia-Pacific, China, India, and Brazil.