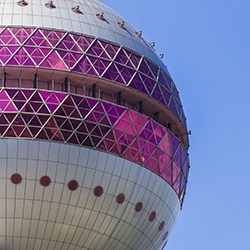 China
The China Center for Economics and Business in Beijing, as well as its councils of peer executives in Europe and the United States, provides members with advance intelligence on public policy, regulations, and economic developments in China that are likely to affect members' businesses. Because the China Center is "on the ground" in China, its research is always relevant and offers executives immediate access to a well-established and reliable business source for information that can help them make sound planning decisions.
Discover more about the China Center here.
Products & Services
Peer Networks
China Human Resources Council

Meets to discuss issues and exchange best practices regarding recruiting, retaining, and motivating local staffs as member companies grow in the Greater China region.

China Communication and Marketing Council

Meets to discuss issues and exchange best practices such as branding, stakeholder relationships, public affairs, employee relations, community relations, interactive marketing and communication technologies issues with a strong focus on Greater China.

Council of Financial Executives

This Council is one of the most prestigious forums that exist for bringing together CFOs of multinational companies to discuss current issues and challenges. Because of the confidentiality that governs the meetings, members develop a incredible trust.
Publications
The Long Soft Fall in Chinese Growth: White Paper


Presented here with thorough detail and analysis are the trends, dynamics, and factors of the slowdown; China's productivity crisis; the necessary policy reforms; and near-, medium-, and long-term projections for the MNC operating environment.

(Key Business Issues, October 2014)
The Long Soft Fall in Chinese Growth: Business Realities, Risks, and Opportunities
China's economy growing by leaps and bounds is a thing of the past. How should multinational corporations adjust their investment and market strategies and prepare their organizations for sustaining and driving growth in this time of unprecedented change? (Key Business Issues, October 2014)
BoardAsia Newsletter


Major news covered in this issue includes an overview of the Strategic Workforce Planning Academy Asia Program and highlights on The Conference Board Key Business Issues initiative.

(Periodical, October 2014)
Webcasts
23 October, 2014 01:00 PM EST [13:00]
What Does China's Declining Growth Mean for CFOs?


China's transition will necessarily be volatile, both economically and policy-wise. Visibility into the demand outlook will be very limited. Robust contingency planning and preparedness will be critical to success.

27 October, 2014 01:00 PM EST [13:00]
Global Economic Growth Outlook
Ahead of the publication of The Conference Board's annual Global Economic Outlook, we'll take you through the background behind the numbers and our growth projections for major economies and regions in the world for 2015, 2015-19, and 2020-25.