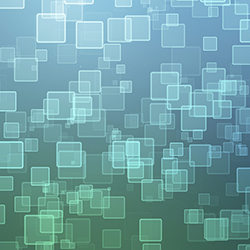 Proxy Voting Data
In collaboration with FactSet, The Conference Board provides the profile of 5,600 U.S.-incorporated companies and daily updates on the proxy voting season. The service enables members of boards of directors, general counsel, and other corporate officers to retrieve benchmarking information and perform valuable analysis of corporate governance practices adopted by peer companies.
Key Features
Monitor corporate governance data and takeover defenses of selected peers
Find management and shareholder proposals, no-action letter requests, and voting results
Receive alerts regarding changes and developments
Create custom reports by compiling information from a company's articles of incorporation, bylaws, state takeover laws, and shareholder rights plans
Access an expanded library of presentation-ready reports designed to help simplify complex research
Sources
Source documents: 43,000
Data items: 200
Defense profiles: 5,600 U.S.-incorporated public companies
Historical coverage: Since 2001
Updated: Daily
Compile Corporate Governance Profiles
Automatically generate a comprehensive corporate governance profile for a given company and compare it across a group of peers. Company profiles can include as many as 200 data items, such as:
General company details (SIC classification, business description, stock indexes, etc.)
Financial highlights and performance data
Ownership data (including institutional and insider ownership)
Charters, bylaws, and other organizational documents
Details on board structure and defensive provisions
Find Proxy Voting Information
Search among thousands of daily updates from the proxy voting season, including:
Management proposals
Shareholder proposals
No-action letter requests
Annual meeting voting results
Create Reports and Presentations
Create custom reports and presentations for your board or directors by aggregating and analyzing information—even historically—based on stock index, industry, market capitalization, or stock exchange. Alternatively, choose from the library and adapt to your needs one of the presentation-ready documents available in HTML, PDF, Excel, Word, and XML.