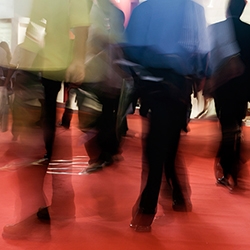 The Conference Board International Labor Comparisons
ILC is dedicated to producing economic indicators that optimize research, comparison, and planning in a global context.
| | |
| --- | --- |
| ILC Data by Indicator | ILC Features and Special Studies |
| | |
Monthly ILC reports will be discontinued; related data available via other programs
Beginning October 1, The Conference Board will no longer issue monthly International Labor Comparisons (ILC) reports on consumer prices and employment. This step will allow The Conference Board to dedicate more resources to continuing and strengthening of the annual ILC reports on labor compensation, productivity and competitiveness. The underlying data tables on monthly consumer prices and employment will continue to be published on Monthly International Indexes of Consumer Prices and on International Unemployment Rates and Employment Indexes through December 2014 (see schedule through December). Beginning January 1, 2015, related data series will be available via the Business Cycle Indicators program on a subscription basis. Historical monthly and annual datasets, will remain publicly available on The Conference Board website.

Charting International Labor Comparisons
21 Mar. 2014
Compare national labor markets and international competitiveness through charts and accompanying insights. Charts highlight labor costs, labor productivity, and other comparable indicators for up to 38 countries, including emerging economies. Learn More
Labor Force, Employment, and Unemployment
09 Oct. 2014
In August 2014, labor markets improved as unemployment rates decreased in Europe and in countries outside of Europe. Germany and Japan experienced the lowest unemployment rates since the 1990s. Learn More
28 Aug. 2014
In the US, Canada, Germany, and Japan, rapidly falling unemployment rates reflect tightening labor markets. In contrast, high unemployment and increasing labor participation rates in Europe has resulted in an excess of available labor willing to fill jobs. Across most countries, growing numbers of women and older workers are joining the workforce, while youth are struggling to find jobs and increasingly dropping out of the labor force. Learn More

Hourly Compensation Costs (Wages and Benefits)
09 Aug. 2013
In comparison with 33 foreign countries covered, US manufacturing hourly compensation costs in 2012 ranked approximately in the middle at $35.67. Countries with higher hourly compensation costs were primarily in northern and western Europe, and countries with lower hourly compensation costs were primarily in southern and eastern Europe, Asia, and Latin America. Learn More

09 Aug. 2013
The greatest variation in compensation across industries occurs primarily in Brazil and Mexico and countries in Eastern Europe and Asia. However, the highest and lowest compensated industries tend to be similar across countries. In 2012, coke and petroleum products and pharmaceuticals were among the highly paid industries, while the lower paid industries included apparel and wood products manufacturing. Learn More
Productivity and Unit Labor Costs
17 Dec. 2013
In 2012, productivity weakened in 12 of the 19 economies compared. Nearly all Euro Area countries compared saw larger declines in unit labor costs than the US, meaning these countries increased their competitive edge against US manufacturing. On the other hand, unit labor costs rose across all Asian economies compared, making manufacturing in these countries less competitive. Learn more.
Consumer Prices
02 Oct. 2014
In August, deflation continued to threaten Europe as Spain experienced a second month of deflation and Italy saw deflation for the first time since 2009. Inflation in the Euro Area fell to the lowest level in almost 5 years. Learn more.
15 Apr. 2014
Average annual inflation in 2013 slowed in 13 of the 16 economies compared, and most economies experienced declining inflation for the second year in a row. Inflation in the Euro Area as a whole fell from 2.5 percent in 2012 to 1.3 percent in 2013, reflecting the sluggish economic conditions in member countries throughout the year. Learn more.
Features
Is your organization at risk of labor shortages?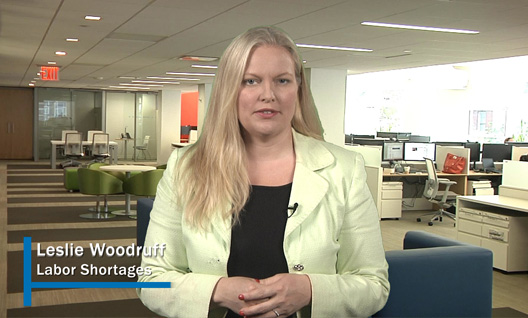 Assessing International Cost Competitiveness
View past International Labor Comparisons Insight Minutes
Labor Shortages Are Coming: The When and Where
11 September, 2014 | KnowlEdge Series®
In this webcast, we focus on the risk of labor shortages across countries, and discuss which countries are more likely to experience labor shortages both at the present and in the coming decade.
Human Capital Watch™: Evolving Labor Shortages in the U.S.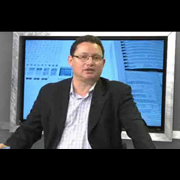 20 August, 2014 | Human Capital Watch™
In this webcast, future labor shortages in specific occupations and industries and their implications on HC professionals will be discussed.
Information Technologies and Labour Market Disruptions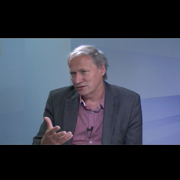 19 June, 2014 | Special Webcast
This webcast discusses the past, present, and future impact of technology on labor markets; and how to ease the transition from a human-based service economy to a technology-based service economy.
View past international labor market webcasts
Discontinued ILC Series
International Comparisons of GDP per capita & per hour worked, 2012
17 Dec. 2013
XLS Time Series tables, 1960-2012
PDF Technical Notes
Ongoing Related Series: See The Conference Board Total Economy DatabaseTM (TED) for international comparisons of GDP, population, employment, hours worked, labor quality, capital services, labor productivity, and total factor productivity for 123 countries.
About the International Labor Comparisons Program
Formerly a division of the U.S. Bureau of Labor Statistics, the International Labor Comparisons (ILC) program prepares economic indicators that are comparable across countries. Often statistics from different countries are not comparable and do not allow for meaningful comparative analysis. In contrast, ILC adjusts economic statistics to facilitate meaningful and accurate comparisons between countries by using a common conceptual framework. These data can be used to evaluate the economic performance of one country relative to others.
ILC was eliminated by the federal government in 2013 due to across-the-board spending cuts. ILC produces internationally comparative datasets using the same concepts and methodology as those previously used by BLS. For historical data see www.bls.gov/ilc.