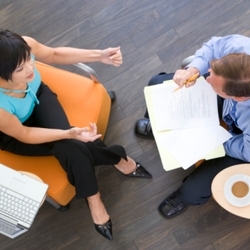 About the Health & Safety Leadership Academy
The role of health and safety professionals has expanded dramatically from its origins in industrial accident prevention. Today's H&S function is deeply involved in risk management and organizational culture. The Conference Board Health & Safety Leadership Academy is aimed at health and safety professionals looking to influence leadership to create a strong corporate health and safety vision. Small classes, personal mentors, and face-to-face and virtual meetings over several months will also help participants learn how to energize commitment and involvement and set the stage for rolling out an effective health and safety improvement effort.
Benefits of attending
Participants develop models and a personal action plan to implement on completion of the program. They develop the skills to:
Prioritize workplace health and safety as a strategic goal for the organization and secure commitment from the board.
Continue to provide overall leadership in workplace health and safety, but in greater coordination with stakeholders.
Develop a long term plan and communicate and distribute it widely
Align and integrate health & safety with the business strategy
Enhance influencing skills to really make a difference in your business
Who should attend?
Health and safety directors, leaders and managers, ideally those who are managing a health and safety department at least at the local level
Senior health and safety professionals and other functional heads
Organizational leaders and those responsible for health and safety
High-potential and high-performing health and safety practitioners
About the program
| | |
| --- | --- |
| Program | Each curriculum covers preparatory work, self-assessment and organizational readiness assessment, case studies mentoring, and strategy formulation. |
| Meeting | Participants will meet for one 3-day face-to-face meeting and attend interactive webcasts on member-selected topics which will reinforce and enhance classroom learning. |
| Peer Learning | Participants will network and share in the collective knowledge of the group. |
| Learning Coaches | In additional sessions, faculty will mentor participants. |
| Expert Resources | Expert knowledge from The Conference Board and its global network of top executives will provide insights on pressing and emerging issues. |
| Certificate of Completion | Participants will receive a certificate of completion from The Conference Board. |
How will the Academy help your organization?
This Academy will give you the tools, techniques and insights to increase the influence of stakeholders and ensure health and safety has board-level buy in.
By the end of the program you will:
Develop your business case and communication skills to get senior management support for health and safety
Learn influencing techniques from various case studies and discussions
Understand how to embed a culture of health and safety excellence from the Board to the frontline
Create leadership at all levels that inspires, engages and develops the local ownership of healthy and safe working
Be able to benchmark your efforts against some of the leading organizations from around the world.
Draw inspiration from fellow participants, presentations and debate which will accelerate and inform your own thinking in this area.