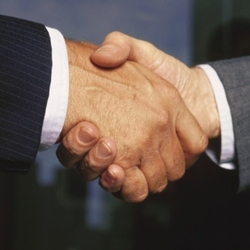 Faculty
Academy faculty are experienced business leaders from Fortune 500 organisations and subject matter experts in HR, talent management, organizational effectiveness, and leadership and development.
By sharing their insights and experiences, Academy faculty will impart real, usable knowledge that participants can apply to their jobs in real time.
Dr. Carolyn Kay Brancato
Director, Governance Academy
Council Director, Council on Corporate Governance and South Asia Coporate Governance & Risk Management Council
The Conference Board
carolyn.brancato@conference-board.org

Catherine T. Dixon
Partner
Weil, Gotshal & Manges Public Company Advisory Group
Partner and former Chief Counsel, Division of Corporation Finance
US Securities and Exchange Commission

Peter Doerr
Secretary of the Board of Directors
Holcim Ltd.

Dr. David P Doyle
Board Member/Senior Policy Advisor
The Kangaroo Group (European Parliament)
Member
TABD (Transatlantic Business Dialogue)

Peter Firestein
Advisor - Investor Intelligence, Reputation, Governance
Global Strategic Communications, Inc.

David P. Frick
Member of the Executive Board; Corporate Governance, Compliance and Corporate Services
Nestlé S.A.

Paul Fuchs
Senior Advisor, European Council on Corporate Governance
The Conference Board

Bruno Heynen
Secretary to the Executive Committee and Adviser to the Board and Management
Novartis

Olivia Kirtley
Non-Executive Director
U.S. Bancorp, Papa John's International, and Rescare, Inc.

Andrew Parker
Company Secretary
BT Group plc

Harri Spolander
Vice President and Chief Risk Officer
Fortum

John C. Wilcox
Chairman
Sodali, Ltd.