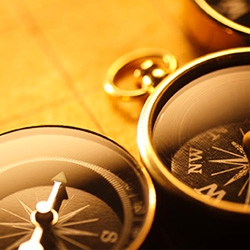 Global Executive Leadership Program
A Singular Preparation for your Next C-Suite Leaders
The Conference Board Global Executive Leadership program brings together a select group of leading executives who are on track to a C-suite position within three to 24 months. Customized based on the unique needs of participants, the program provides the chance to talk openly with peers from a variety of backgrounds and industries, as well as former CEO's who offer unfiltered advice and war stories about running a company. Sessions occur over two days, three times a year; their small size and candid conversations produce trusted connections that last far beyond the gatherings themselves. Participants tackle such topics as how to enter into an emerging market, drive culture change, and navigate corporate politics. The program also helps them define their leadership style and gain insights on board dynamics.
Through our extensive network, we are able to attract mentors who know firsthand what it takes to get to the C-suite – and succeed there. One of the hallmarks of the GEL program is the personal perspective provided by former CEO's of some of the world's largest organizations, including PepsiCo, Aetna, General Mills, and Caterpillar.

Peer Coaching
Participants gain value from both providing and receiving coaching, and addressing a range of challenges in a dynamic and confidential setting. Those who have taken part in the program say it has enhanced their perspective, exposed them to new ideas, helped them become better coaches, and offered them new insights and strategies to solve their thorniest business issues.

Our experts
Corporate leaders throughout the world turn to The Conference Board experts for their insights and analysis into everything from macro-economic trends to the secrets of innovation. We share our experts' latest research and analysis, and help participants use these insights to navigate their own professional path.

Who should attend?
A proven executive, 3-24 months away from promotion into the C-Suite; supported by a C-Suite champion.
Examples of titles: President, EVP or SVP of a Division, SVP and General Manager, EVP, Operations, EVP, Finance

How do I sign up?
Participants must be able to attend three in-person sessions, each lasting 2 days, over the course of a year. One participant from each company is allowed per program; group size is limited to ten participants total.

2013 Pricing per person
$25,000 (members)
$45,000 (non-members)
Group pricing available by request

For more information:
Mary Jacobson
Vice President, Executive Relations
Phone: (+1) 212 339 0377
Email: mary.jacobson@conferenceboard.org
Anya Phelan
Coordinator, Executive Relations
Phone: (+1) 212 339 0296
Email: anya.phelan@conferenceboard.org