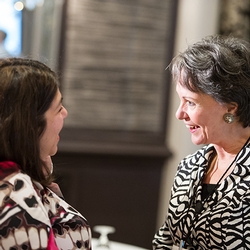 15th Annual Talent Management Strategies Conference
03 - 04 February, 2015
Marriott Downtown
New York, NY

02 - 04 February, 2015
Especially designed for Human Resources leaders and Talent Management professionals, the Talent Management Strategies Conference will help you address your most pressing talent management issues.
What you will learn:
How organizations are innovating talent management processes that tap into different business challenges
Build capability and create effective processes that tap into employee passion and deliver tangible business results
Leverage technology and culture to attract and retain talent
Create a culture that is welcoming and engaging for talented individuals of all generations
Network with talent management professionals and build your skills as a talent management practitioner
Conference sessions include:
The 2020 Workplace: How Innovative Companies Attract, Develop, and Keep Tomorrow's Employees Today
What Does It Mean to Work Here? A Signature Experience for Extraordinary Engagement
How Do Top Companies Define and Measure Leadership Potential?
Top-line Human Capital/TM Metrics
Career Development in Today's Environment
Executive Assessments with a Global Mindset
Please check back to site for more details!
For Sponsorship Opportunities please contact Michael.Felden@conference-board.org