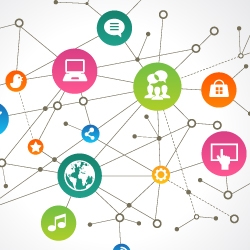 02 December, 2014 — Workshop I: Strategic Employee Benefits Communication Workshop: Results-Driven Communication During Rapid Change
(Details are being shown below)

03 December, 2014 — Workshop II: Web 2.0 Benefits Communication Workshop: Achieving improving understanding, awareness and results
(Click to display details below)

02 December, 2014
To help you to become better communicators, please join us at the 2014 Communicating Employee Benefits Workshops – Strategies to Streamline, Organize and Improve Performance in New York City.
We are offering you the opportunity to learn and interact with best-practice companies that have proven results in employee benefits communication and intranets. In addition, interactive roundtable discussions will complete each day and give you the opportunity to discuss the challenges you face each day and give you the opportunity to discuss the challenges you face within your organization.
During this highly interactive two day workshop you will learn new ways to:
Maximize your benefits communication strategy
Turn employees into educated consumers of benefits
Give employees the tools to make better choices
Engage employees to get improved results
Attract and retaining employees using benefits communication
Use benefits communication to create a culture of well-being
Get results using your intranet
Engage employees using technology
Formulate a powerful social media strategy
Use real time communication to improve results
Change attitudes and behaviors
Collaborate with employees using social media tool
Interactive Knowledge Sharing with Executive Level Human Capital Practitioners
The Conference Board's Human Capital Seminars focus on the topics that matter most to you, in an intimate setting for one-to-one interactions that are necessary for advanced learning and knowledge sharing.
See which seminar topic meets your needs and sign up today!