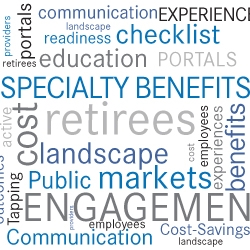 Private Health Insurance Exchanges
Understand How Private Exchanges Work and the Benefits and Cost Savings for Employers and Employees
07 - 08 October, 2014
Mayflower Renaissance
Washington, D.C.
07 - 08 October, 2014
Companies of all sizes are moving to private exchanges as they offer benefits and cost-savings for both the employer and employee. Attend The Conference Board's Private Health Exchanges to understand how private exchanges work and learn from leading organizations how to move your organization to a private exchange.
Topics include:
Understanding Exchanges
How to Determine if an Active Exchange is Right for your Organization
Key Organizational Drivers for Exchange
How to Use a Private Exchange to Tap Public Markets
How C-Suite Expectations have Changed Since the Implementation of the Affordable Care Act
The Role of Voluntary Benefits in an Exchange Environment
Ensuring Employees and Retirees Understand and Select the Plan in and Exchange Environment
Employee Engagement: What Techniques Will Help Your Organization Ensure Employees Maximize the Opportunities an Exchange Provides
Enabling Technology to Facilitate the Participant Experience Potential Regulatory, Legislative and Judicial Changes
Overseeing Your Company's Relationship with an Exchange Provider
The program is currently still in production. If you are interested in becoming involved, please contact one of the following:

For SPEAKING OPPORTUNITIES, please contact gregg.mauro@conference-board.org.
For SPONSORSHIP OPPORTUNITIES, please contact michael.felden@conference-board.org.