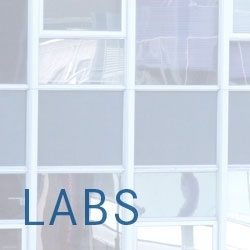 Building an Internal Org Design Capability
05 - 06 June, 2014
The Conference Board Conference Center
New York, NY
05 - 06 June, 2014
YOU ASKED – WE LISTENED! DON'T MISS THIS INTERACTIVE DEEP-DIVE WORKSHOP ON BUILDING INTERNAL ORGANIZATION DESIGN CAPABILITY
Building an Internal Org Design Capability is a two-day LAB designed to help participants learn best practices in building internal organization design capability. Using a series of highly interactive, in-depth case studies, peer practitioners will address the critical issues in building capability while describing the approaches and tools they have used at their companies. Workshop leaders will also share important lessons learned about the philosophy and process of generating executive support and commitment for capability building.
Top 5 Benefits of Attending:
Gain real-life examples from leading companies who face the same challenges as you
Successfully engage with presenters and attendees for maximum learning
Define actionable ideas for progressing, no matter where you are on the capability continuum
Overcome the tougher aspects of capability-building (beyond frameworks, tools and training)
Effectively implement an action plan immediately after the event
EVENT THEMES INCLUDE:
Architecting for Success
Hear how best practice companies articulate the roles of Organization Effectiveness professionals and HR Business Partners, and how the groups work together to support business priorities. Using shared toolkits and frameworks learn how diagnostics and contracting can enable seamless handoffs and effective partnerships.
Building Commitment and Evaluating Progress
Learn how companies have built strong executive commitment to organization alignment strategies, and see best practice examples of methods used, from apprenticeship programs to competency evaluations to outcome measures, that enable the assessment of OE practice maturity and impact.
CONFIRMED SPEAKERS:
Phil Lohr, Executive Director, Organization Consulting, Aetna
Phil brings the perspective and experience of having built internal OD capability at five Fortune 100 companies over 25 years. In this workshop he will identify his "top 10" lessons learned and focus on some of the strategic priorities for OD consulting groups needed to lay the foundation for a sustainable and resilient internal consulting practice.
Participants will learn how to:
Establish a Charter and Brand and how to manage a project portfolio that delivers on that expectation.
Manage key stakeholders and demonstrate your value to the organization through meaningful outcomes measurement.
Operate in effective partnership with the Human Resources organization and expand the OD capabilities of HR partners/generalists.
Proactively manage external consulting engagements and leverage external partners effectively
Andrew Chandler, Senior Director Organization Effectiveness, Gap, Inc.
Andrew will share how the US #1 Specialty Retailer is building its organization design capability to support a global growth program. Gap's story will illustrate the criticality of building strong sponsorship, the importance of strategic alignment, and how providing a rigorous approach to organization design challenges can positively impact business outcomes. This workshop will use the Gap Inc. example to set up a broader dialogue on why OD capability is critical today and will identify a set of principles for practitioners to apply in their own organizations.
Participants will learn:
Strategies and approaches for engaging senior leaders as sponsors
Techniques for ensuring organization alignment to strategic priorities
Mechanisms for ensuring disciplined adherence to a structured, but flexible, set of tools and frameworks
For more information, contact Hannah Sohn at hannah.sohn@conference-board.org.