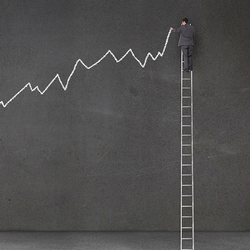 Merger Integration Conference
Unlocking Merger Value
20 - 21 May, 2014
Westin NY at Times Square
New York, NY
20 - 21 May, 2014
Merger Integration 2014 delivers solutions for the most significant integration challenges in M&A
Acquiring companies tend to outperform industry peers that don't pursue an active M&A strategy--in good times and bad. Yet despite the increasing professionalism of corporate M&A efforts over the last decade, acquisitions are still a high-risk endeavor even for the most seasoned, serial acquirer.
The 10th Annual Merger Integration Conference has been redesigned to reflect the growing demands to get value from M&A. New and experienced integration managers will gather for two interactive days to get to the core of what it takes to build a successful integration capability from expert speakers with proven value from their integration efforts.
Gain Advanced M&A Strategies - Agenda Features:
Integration Best Practices: The Habits of Serial Acquirers
Expert acquirers share their experience and knowledge
Future Proof Your Organization: Build Your Integration Capabilities
Best practices, tools and resources are needed to build a world-class integration capability
Driving Performance Based on Value Capture
Learn how to benchmark and measure your progress based on value drivers and capture
Revenue Focused Integration: Honing in on Your Sales Force and Your Customers
Leverage the excitement surrounding the merger to capture more sales, revenue and value
Overcoming the Challenges of Globalization: Cross-border M&A
Executives discuss how to overcome challenges in unfamiliar markets

Additional topics include:
Jump-start Your Integration
The Power of Integration Clusters
Carve-outs / Divestitures / JVs
Tackling the Challenge of IT Integration
Tailoring Your Integration Approach by Deal Type
Boosting M&A Value with the Right Integration Leader
For more information
download the full agenda.
Register before April 4th and Save $200!

Can't attend in New York in May? Join us in San Francisco in June!