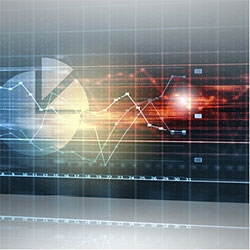 Un-Hyping Big Data Seminar
Using Data and Analytics to Drive Business Results
03 - 04 June, 2014
The Conference Board Conference Center
New York, NY
03 - 04 June, 2014
Business has always run on data, from the great civilizations of the past, to the modern science of economics. Mainframe and desktop computers have allowed us to gather, store, and analyze data in ever more sophisticated ways to make mission-critical decisions. Spreadsheets have become ubiquitous.
So what suddenly makes data "big?"
the explosion of digital technology, bandwidth, and storage capacity, combined with social media, mobile devices, the cloud, and software capabilities,
an equal explosion in the kind, amount, speed, and analytical potential of data itself.
More importantly, what do you need to know about big data to drive your business forward?
Fortunately the same dynamics that make data "big", also allow you to use it to:
make better operating decisions,
get an early insight into consumer need for new products and services,
engage with virtual customers at the point of transaction, and
answer age-old business questions in new and powerful ways.
Attending this seminar, you will hear from corporate executives who are already successfully using data and analytics to accomplish these goals. In interacting over two full days with executives across a range of companies and functions, you will have a firm grasp of:
what data to gather, both volume and kind;
how it can be analyzed and to what ends;
how data can be visualized to "tell the business story;"
how data can be shared across a company, breaking down silos; and
how data can be used it to improve day-to-day business decision-making.
Once back in your company benefits will include clarity about the new skills, the unique tools and the changing corporate structures that, taken together, will make big data work for you.
Partial list of confirmed speakers:
Douglas Dow, VP Business Analytics Transformation, IBM
Jeff Abraham, President, Publisher Services, Random House
Carlos Pignataro, Distinguished Engineer, Cisco Systems Inc.
John Bidwell, Vice President, Innovation, Chubb Insurance
Jessica Tisch, Deputy Commissioner of Information and Technology, NYPD
Meredith Sparks, United Health Care
For speaking opportunities, please contact Mary Beth Reidy at Marybeth.Reidy@conferenceboard.org.
For sponsorship opportunities, please contact Michael Felden at Michael.Felden@conferenceboard.org.