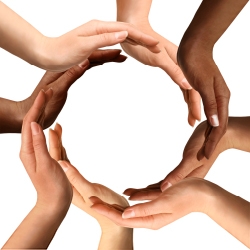 Behavioral Interviewing Workshop
14 - 15 January, 2014
The Conference Board Conference Center
New York, NY
Scheduled Speakers 14 - 15 January, 2014
Dr. David S. Cohen
Dr. Cohen's background spans both the fields of corporate consulting and education. He has consulted with a diverse group of industries in Canada, the United States, the Caribbean, the United Kingdom, Western Europe, Eastern Europe, South America and Southeast Asia. Dr. Cohen is considered a thought leader in the design of integrated human resources processes consistent with the corporate vision, values, behaviours and business plan of each client. In addition, he has focused on assisting corporations through the development and delivery of leadership and management development programs specific to their culture and strategic business plan.
Dr. Cohen founded Strategic Action Group Ltd. in 1991. Prior to creating Strategic Action Group, Ltd. he was a consultant with a number of other Toronto based consulting firms in the area of organizational and leadership development.

Dr. Cohen holds a doctorate in Education from Boston University, focused on adolescent behaviour and humanistic development. As part of his post-graduate study, he completed independent doctoral studies at the Harvard School of Education.
Dr. Cohen's first book entitled "The Talent Edge: A Behavioral Approach to Hiring, Developing and Keeping Top Performers" was published by John Wiley & Sons Canada Ltd., August 2001. His second book, "Inside the Box: Leading with Corporate Values to Drive Sustained Business Success" is published by Jossey-Bass, September 2006. He is a columnist for WorkPlace News, an employment law journal