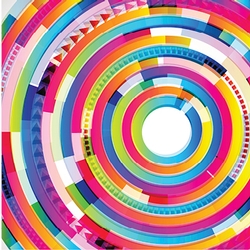 Strategic Sourcing and Supplier Relationship Management Conference
Moving Beyond Transactional Processes to Harness the Strategic Value of Partnerships
11 - 12 March, 2014
Regents Hall, Lewis Towers at Loyola University Chicago
Chicago, IL
Pre-Conference Workshops:

Change and Stakeholder Management:
March 11, 2014


Workshop 9 am - 12:30 pm
Change and Stakeholder Management:
Essential Tools for Realizing True Value through Collaboration
Supplier Relationship Management (SRM) is built on a foundation of change by
reconfiguring the way multiple operations, both externally and internally to an
organization, conduct business. Traditional sourcing practices seek to reduce
costs while also trying to improve quality and service, yet the a primary reliance
on competitive pressure to motivate suppliers often proves inadequate to obtain
desired results. By systematically harnessing the power of collaboration, and
with a more holistic and balanced program in place to strategically manage all
interactions with suppliers across the entire lifecycle of engagement, vast new
opportunities and value can be realized.

Communicating and enabling this enterprise-wide change (which requires not just
new processes and tools, but also new attitudes and skills) is no simple matter—
and it takes the ongoing engagement of all stakeholders. During this intensive
workshop, the facilitators will detail proven change management and stakeholder
engagement techniques that can motivate and enable new and constructive
behaviors. We will explore ways to change the organizational mindset around
working with suppliers, including ways to build trust, improve communication, and
optimally balance collaboration with traditional competitive sourcing strategies.

Jonathan Hughes, Partner, Sourcing & Supplier Management Practice Leader
Vantage Partners

For speaking opportunities, please contact Mary Beth Reidy at MaryBeth.Reidy@conferenceboard.org.

For sponsorship opportunities, please contact Michael Felden at Michael.Felden@conferenceboard.org.