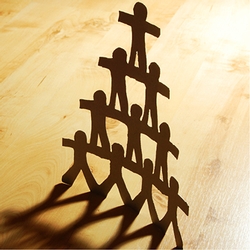 Performance Management Conference
Design and Implement Systems to Unlock Performance
08 - 09 April, 2014
Westin NY at Times Square
New York, NY
08 - 09 April, 2014
Follow this conference on Twitter: #tcbperformance | Follow The Conference Board: @conferenceboar
Organizations implement performance management processes and systems to assess individuals' contributions, identify gaps in capability, and maximize organizational performance. However, many of these systems feel overly-bureaucratic, event-driven, and fail to yield the desired results. As organizations compete to attract and retain talent, these processes and systems need to provide clear, meaningful feedback and information to engage employees and drive greater organizational business results. In this conference, we will explore:
Redefined fundamentals of a successful performance management system
Techniques to align performance management to your organization and culture
Ways to reduce non-value added process steps and increase employee engagement to drive higher levels of performance
Practices that maximize the use of information and data gathered through the performance management process
Take a peek at last year's conference agenda.
For speaking opportunities, please contact Denise Sinuk at Denise.Sinuk@conferenceboard.org.
For sponsorship opportunities, please contact Michael Felden at Michael.Felden@conferenceboard.org.