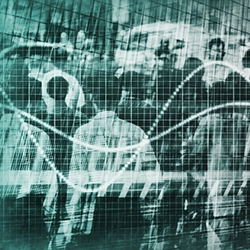 Smarter Human Capital Planning Seminar
How to Use External Labor Market Data to Make Better Strategic Decisions
21 May, 2013
The Conference Board Conference Center
New York, NY
21 May, 2013 — Workshop I: Smarter Human Capital Planning Seminar
(Details are being shown below)

21 May, 2013
As organizations compete with each other over the same pool of talent, the state of the external labor markets can often be critical to the decisions human capital executives make and who wins and who loses in the race for talent. Just as supply managers need to know about commodity markets and financial executives need to know about financial markets, human capital professionals need to know about labor markets. There is a growing interest in using analytics within the human capital community, particularly in using external labor market data to align with corporate strategies and better inform human capital decisions.
This seminar will look at what types of data are available, how to access it, and what human capital related decisions are closely tied to these data. We will look at the kinds of analysis required to gain meaningful insights. Labor markets experts and human capital practitioners will share their insights with participants.
By participating in this one day seminar, you will learn:
1. How to identify the right resources for your organization and business needs.
2. How to build or improve on internal capacity to analyze labor market data by:
Comparing and benchmarking your own company against the backdrop of existing trends in the industry in areas such as compensation and diversity & inclusion.
Developing an ability to analyze important trends such as skill shortages, compensation, labor turnover, delayed retirement, labor productivity, and unit labor costs.
3. How human capital professionals in similar positions are facing similar challenges.
4. All attendees will receive a primer on labor market topics.
Who should attend
Strategic workforce planning professionals, compensation professionals, HR analytics professionals, general human capital professionals with inclination toward using data.
Take a peek at our partial list of speakers.

Agenda
REGISTRATION AND CONTINENTAL BREAKFAST 8:30–9 AM
WELCOME AND INTRODUCTIONS 9–9:15 AM
A 9:15–9:45 AM
Introduction to Labor Markets
Gad Levanon, Director of Macroeconomic Research, The Conference Board
B 9:45–10:45 AM
U.S. Labor Market Data and Trends
NETWORKING REFRESHMENT BREAK 10:45–11 AM
C 11–11:45 AM
Perspective of Practitioners on US Labor Market Information
Venus M. Franklin, Senior Workforce Analyst, Strategic Workforce Planning, The Boeing Company
Nicholas Garbis, Strategic Workforce Planning Leader, General Electric
Angela Sheffield, Global Workforce Planning, Applied Materials, Inc.
D 11:45 AM–12:30 PM
Breakout Groups
NETWORKING LUNCHEON 12:30–1:30 PM
E 1:30–2:15 PM
Using External Labor Market Data for Strategic Workforce Planning
Mary B. Young, PhD, Principal Researcher Human Capital, The Conference Board
F 2:15–3:15 PM
International Labor Market Information
Bert Colijn, Labor Market Economist, European Center, The Conference Board
For speaking and sponsorship opportunities, please contact Mike Fitton at mike.fitton@conferenceboard.org.