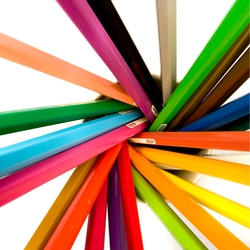 Diversity and Inclusion in Higher Education and the Workplace Conference
Acknowledge, Resolve, & Pursue: Toward an Education Nation of Inclusion
08 - 09 May, 2013
Omni Parker House Boston
Boston, MA
08 - 09 May, 2013 — Diversity & Inclusion in Higher Education & Workplace Conference
(Click to display details below)

07 May, 2013 — Pre-Conference Seminar: Executing Strategic Inclusion: Enabling Vision, Alignment & Action
(Details are being shown below)

07 May, 2013
REGISTRATION AND CONTINENTAL BREAKFAST 7:45–8:45 AM
WELCOME AND INTRODUCTIONS: 8:45–9 AM
Carole Weinstein, Conference Program Director, The Conference Board
SEMINAR 9 AM–5 PM
GENERAL SESSION A
Building and Influencing a Vision & Culture of Talent Stewardship through Inclusion
It's been said, that leaders should spend about 40 percent of their time building relationships and sourcing talent. Yet, most spend a fraction of that time on the very task that can move their workplace forward. Creating and executing on strategic inclusion requires a culture that supports the tactical approaches to change. This seminar defines what is meant by a culture of talent stewardship and provides tips and strategies for creating an institutional culture where people can be successful.
Dani Monroe, President, Center Focus International, Inc., Board Member, ECU & Board of Education, MA
GENERAL SESSION B
GGIA–Measuring Gender Intelligence: Strategic Inclusion from Vision to Action
The Global Gender Intelligence Assessment© is a brand new, self-assessment developmental gender focused tool to help men and women better understand gender, become more inclusive, and provide strategies for how to improve effectiveness in key aspects of work and life. This intelligence tool can provide strategies and action plans to improve insight into and inclusion of, gender, as well as providing adaptive ways of working with mixed gender teams.
Barbara Annis, Founder & Chief Executive Officer, Barbara Annis & Associates
Alan Richter, Founder & Chief Executive Officer, QED Consulting
GENERAL SESSION C
Alignment, Communication, & Change Management
You will explore how to execute your strategic plan to ensure alignment and adaptation as shifts continue. In addition, you will recognize how to ensure all stakeholders are involved in your communication strategies, garnering support, and enabling you to exert your influence to achieve your organization's goals.
May 8-9, 2013 Diversity and Inclusion in Higher Education and the Workplace Conference
For speaking and sponsorship opportunities, please contact Meg Gottemoeller at meg.gottemoeller@conferenceboard.org.