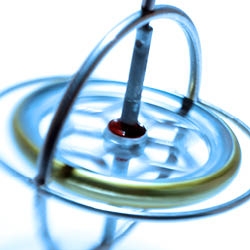 Ethics & Shareholder Value Summit
13 - 14 June, 2013
The Westin New York Grand Central
New York, NY
13 - 14 June, 2013 — Ethics & Shareholder Value Summit
(Click to display details below)

12 June, 2013 — Pre-Conference Seminar: Ethics & Shareholder Value Summit Pre-Conference Seminar
(Details are being shown below)

12 June, 2013
REGISTRATION 1:30–2 PM
SEMINAR #1 (CECO ONLY) 2–3 PM
Challenges and Opportunities in Ethics and Compliance: The Emerged CECO
Aside from strong internal controls and other key policies aimed at protecting the brand and sustaining corporate value, it is equally critical that companies place an even greater emphasis on the role of the Chief Ethics and Compliance Officer (CECO). It is his or her mission to set the tone at the top and to foster a proactive rather than reactive culture of compliance where ethical behavior is embedded in every business decision. This opening seminar session will address the current and looming challenges facing CECOs, providing an opportunity to share best practices, benchmark their efforts, and explore strategies for 2013 and beyond.
Andrea Bonime-Blanc, Chief Executive Officer, GEC Risk Advisory LLC, Chair Emeritus, ECOA
John Lenzi, Vice President Corporate Responsibility and Chief Ethics Officer, ITT
NETWORKING REFRESHMENT BREAK 3–3:30 PM
SEMINAR #2 3:30–4:30 PM
Facing Ethical Challenges in a Global Market
Today's globalized business environment has created corporate business cultures that are less homogeneous and increasingly competitive. Challenges for Chief Ethics and Compliance Officers (CECOs) and executives who want to meet or exceed expectations across different countries include corporate governance, social responsibility, corruption, bribery, and cultural conditions. Questions can arise such as whose ethical norms should be applied and followed in the global marketplace.Some might even say that corporations must take responsibility of these violations or omit at their own peril. Join this seminar to learn how to improve your global ethics and why it cannot be ignored in today's marketplace.
Gérard Kuster, Vice President, Group Business Chief Ethics and Compliance,GDF SUEZ
For speaking and sponsorship opportunities, please contact Kimberly Byer-Clark at kimberly.byer-clark@conferenceboard.org.