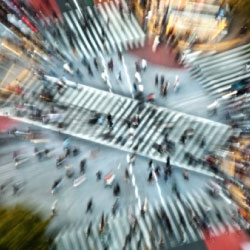 Leadership Development Conference India
Accelerating the Development of Leaders in India
23 - 24 January, 2013
The Leela Palace
Bangalore, India
23 - 24 January, 2013 — Leadership Development Conference India


Pre-Conference Workshops:

Designing a Learning Journey for Your Leaders
January 22, 2013



Development solutions resulting in the highest ROI are closely tied to organizational challenges and what leaders need to do to drive the business forward. They require a strategic, practical approach that broadens and deepens leaders' knowledge, skills, and experiences—an approach that isn't a one-time event. Learning journeys, on the other hand, employ a development approach anchored in business strategy, provide practical application, and occur over time.

DDI's recent Global Leadership Forecast shows that organizations with highly effective development solutions use 32% more development methods. So, how do you create a learning journey that includes formal, informal, and social media components? How do you ensure that your development initiatives result not just in better skills but in improved performance and higher engagement as well?

During this session you'll learn best practices and see real case studies from organizations that have successfully executed the learning journey concept. You will also get hands-on experience designing two learning journeys.

Join us and learn:
How to create a learning journey that incorporates the 70/20/10 principle for frontline and mid-level leaders.
Best practices for incorporating new components and methodologies, such as Learning 2.0.
How to ensure alignment between development solutions and your organization's strategic priorities.
Workshop leaders
Richard S. Wellins, Ph.D., Senior Vice President, DDI
Smita Affinwalla, Head of Consulting, DDI India