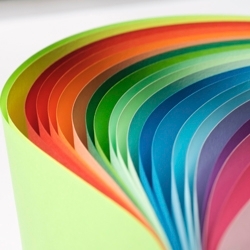 Supplier Diversity & Inclusion Seminars
Strategic Drivers for Business Growth & Sustainability
21 - 22 May, 2013
The Conference Board Conference Center
New York, NY
21 May, 2013 — Workshop I: Identifying Trends, Current & Future State
(Details are being shown below)

22 May, 2013 — Workshop II: Measuring, Monitoring, & Tracking Results for Business Growth & Sustainability
(Click to display details below)

21 May, 2013
Follow this conference on Twitter:#tcbdiversity | Follow The Conference Board: @conferenceboard
Day One: Identifying Trends, Current & Future State
Actively initiating, developing, and sustaining a supplier diversity approach to business growth benefits a business' bottom line and enhances corporate brand image. Inclusive suppliers provide access to emerging markets domestically and globally, while also link to corporate and community responsibility. Supplier Diversity is also an innovative strategy that enables and sustains small to mid-size business growth.
These two-day seminars will enable the following outcomes:
Identify your best strategy for recruiting & embedding a talented pool of diverse suppliers into your organization's culture and industry
Define behaviors & dialogues to build relationships between MBEs and suppliers
Explore trends for MBE development & suppliers to facilitate operational impact
Identify relevant metrics to assess, monitor, and track progress with mutual business goals
Examine tools, resources, and barriers to access for business growth & sustainability
Align technological tools, corporate strategies, & management behaviors to enable business growth and improve decision making

Who should attend
Chief Diversity Officers, Supply Chain Professionals, Sustainability Experts, CSR Leaders, & Supplier Diversity Enterprise Leaders
Tuesday, May 21, 2013
REGISTRATION AND CONTINENTAL BREAKFAST 7:45–8:45 AM
INTRODUCTIONS 8:45–9 AM
A 9–10:30 AM
Supplier Diversity at Cargill: Integrity, Inclusion & Expansion
John Taylor, CDP, Director, Supplier Diversity, Cargill
REFRESHMENT NETWORKING BREAK 10:30–10:45 AM
B 10:45–NOON
Business Trends Impacting the Success of Diversity and Inclusion
Pamela Prince-Eason, President and Chief Executive Officer, Women's Business Enterprise National Council (WBENC)
Candace Waterman, Chief of Staff, WBENC
LUNCHEON 12:15–1:30 PM
C 1:30–3 PM
Current Trends & Strategies: Focusing Strategic Lenses on Walgreens
Tracey V. Bell, Manager, Supplier Diversity-Retail, Walgreens Corporation
Rona Fourté, CFE, Manager, Supplier Diversity Services, Walgreen Co.
REFRESHMENT NETWORKING BREAK 3–3:15 PM
D 3:15–4:45 PM
Technology, Innovation, and Supplier Diversity: Leveraging Intersections
Samar Khattab, Technology Business Relationship Manager, Major League Baseball
Wendy Lewis, Senior Vice President, Diversity & Strategic Alliances, Major League Baseball
Corey Smith, Senior Director of Strategic Sourcing, Major League Baseball
E 4:45–5 PM
Applied Learning
For speaking and sponsorship opportunities, please contact Mary Beth Reidy at marybeth.reidy@conferenceboard.org.