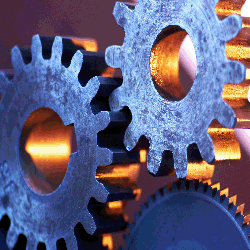 Supplier Relationship Management Conference
Driving Competitive Advantage through Collaborative Partnerships
14 - 15 March, 2013
Regents Hall, Lewis Towers at Loyola University Chicago
Chicago, IL
14 - 15 March, 2013 — Supplier Relationship Management Conference
(Click to display details below)

14 March, 2013
WORKSHOP REGISTRATION AND CONTINENTAL BREAKFAST 8–8:30 AM
Change Management: The Undeniable Necessity of SRM
WORKSHOP 8:30 AM–NOON
Supplier Relationship Management (SRM) is built on a foundation of change. It changes the way people work together, both externally and internally, by reconfiguring the way multiple operations within a company conduct business. Coordinated, cross-functional engagement is critical as it is in the individual's actions that will determine the success or failure of the platform. Change management is crucial throughout your SRM journey to ensure you are continuing the momentum and focus, even through rough waters.
During this intensive workshop, the facilitators will detail proven change management techniques to drive appropriate and constructive behaviors. We will explore ways to change the organizational mindset around working with suppliers, including ways to build trust, improve communication, and optimally balance collaboration with traditional competitive sourcing strategies.
As a special highlight, facilitators will take you through "The Stakeholder and Influence Mapping Tool" and "Currently Perceived Choice Tool". These invaluable tools can be used as a roadmap to address virtually any stakeholder alignment and engagement challenge in a sustainable way, through a detailed look at effective ways to influence/increase the stakeholder's level of commitment.
Jonathan Hughes, Partner, Sourcing & Supplier Management Practice Leader, Vantage Partner
LUNCHEON FOR WORKSHOP ATTENDEES ONLY NOON–12:45 PM