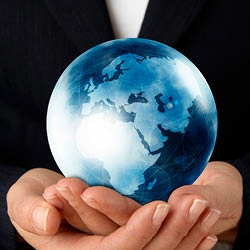 Executive Coaching Conference
Built For Change – Preparing Leaders to be Agile and Innovative
12 - 13 March, 2013
Westin New York at Times Square
New York, NY
12 - 13 March, 2013 — Executive Coaching Conference
(Details are being shown below)

11 March, 2013 — Pre-Conference Seminar: Working with Mindfulness
(Click to display details below)

12 - 13 March, 2013
Follow this conference on Twitter: #tcbcoaching | Follow The Conference Board: @conferenceboard
The Conference Board CEO Challenge 2012 reports that the two top challenges for leadership globally are innovation and the ability to develop internal talent. In polls taken at The Conference Board Human Capital Events throughout 2012, coaching continues to be the top choice of organizations in developing talent in our organizations. We also know that the use of coaching is not standing still; rather, it is expanding to address the many critical needs to accelerate leadership through transitions, career planning, succession, preparation and sustainability at the C Suite, team effectiveness, and tying coaching directly to strategic initiatives. Coaching is also embedded in providing leadership solutions globally, and to developing leaders at all levels of the organization. All of these coaching initiatives have a role to play in fostering innovation. The 2013 Executive Coaching Conference, will focus on making the connection between talent development and innovation.
Benefits of attending
Focus on how to accelerate growth and speed management transitions through effective career conversations
Understand how coaching from a neuroscience perspective can accelerate leadership transitions
Learn why organizations and coaches need to have a global mindset
Who should attend
The Executive Coaching Conference is a valuable source of information and insight for those in Coaching, Leadership Development, Human Resource Management, Training and Learning Development, OD, Mentoring, and Line Professionals looking to implement coaching programs in their departments.
Monday, March 11, 2013
Pre-Conference Seminar Working with Mindfulness
Tuesday, March 12, 2013
REGISTRATION AND CONTINENTAL BREAKFAST 7:45–8:45 AM
WELCOME AND INTRODUCTIONS 8:45–9 AM
Rene Carew, Conference Program Director, The Conference Board
KEYNOTE SESSION A 9–9:45 AM
A CEO's View of the Role of Coaching in Fostering Leadership Agility, Resilience and Innovation
Kip Hollister, Founder and Chief Executive Officer, Hollister Staffing
NETWORKING REFRESHMENT BREAK 9:45–10 AM
CONCURRENT SESSION B1 10–11:15 AM
Next Practices in Internal Coaching: Agility and Innovation on the Inside
Jeff Nally, Chair, The Conference Board Council on Executive Coaching – Organization
Development, Humana
Commentators
Amy Lui Abel, Ph.D., Director, Human Capital Research, The Conference Board
Karen Failes-Coad, Principal Consultant, Executive Development and Coaching,Target Corporation
Melinda J. Pearson, Manager, Talent Management Strategy, Deere & Company
CONCURRENT SESSION B2 10–11:15 AM
Coaching for Innovation-Developing the Leader of the Future
Suzanne Bates, Chief Executive Officer, Bates Communications
Robert Gough, President and Chief Executive Officer, G-enovation Predictive Analytics
NETWORKING REFRESHMENT BREAK 11:15–11:30 AM
CONCURRENT SESSION C1 11:30 AM–12:30 PM
Executive Coaching for Results: Latest Industry-Wide Research Findings
Erica Desrosiers, Ph.D., Senior Director, Global Talent Management, Walmart
Brian O. Underhill, Ph.D., Founder & Chief Executive Officer, CoachSource
CONCURRENT SESSION C2 11:30 AM–12:30 PM
Coaching the Whole Leader
Margaret Moore, Coach Meg, MBA, Chief Executive Officer, Wellcoaches Corporation and Co-Director, Institute of Coaching, McLean Hospital, a Harvard Medical School Affiliate
NETWORKING LUNCHEON 12:30–1:30 PM
GENERAL SESSION D 1:30–2:30 PM
Managers Can Now Engage in Meaningful Career Conversations
Beverly Kaye, Founder/Chairman of the Board, Career Systems International
Jamie Graceffa, Director, Human Resources & Organizational Development, PCCI and Shared Services, PHILIPS Healthcare
CONCURRENT SESSION E1 2:45–3:45 PM
Navigating Coaching: Programs, Processes, Practices, Pitfalls and Politics
Rob Elsey, Ph.D., Coaching Portfolio Manager, Center for Creative Leadership
Jennifer Habig, M.S., Coaching Portfolio Manager, Center for Creative Leadership
CONCURRENT SESSION E2 2:45–3:45 PM
Culture Change From the Inside Out - Strategically Using Internal Coaching at the Federal Reserve Board
Sioux Thompson, Head of Organization Development and Learning, Board of Governors, Federal Reserve System
David Rock, Founder and Chief Executive Officer, The NeuroLeadership Group and Co-Founder, NeuroLeadership Institute
NETWORKING REFRESHMENT BREAK 3:45–4 PM
GENERAL SESSION F 4–5 PM
Global Mindset Leadership
Dr. Gary Ranker, "The Global Senior Executive Coach"
Donny Huang, Managing Partner, 4stones Cross-Cultural Consulting Group
NETWORKING COCKTAIL RECEPTION 5–6 PM
Wednesday, March 13, 2013
CONTINENTAL BREAKFAST 7:45–8:45 AM
KEYNOTE SESSION G 8:45–9:45 AM
Coaching for Executive Presence: Understanding the Unwritten Rules for Women and People of Color
Lauren Leader-Chivee, Senior Vice President, Center for Talent Innovation
NETWORKING REFRESHMENT BREAK 9:45–10 AM
CONCURRENT SESSION H1 10–11 AM
Team Coaching for Organizational Impact
Jennifer Porter, Managing Partner, The Boda Group
Chris Charyk, Principal, The Boda Group
Ann Marie Manning, Chief of Staff, Angell Animal Medical Center
Lori Homer, Director, Leadership Development, Microsoft Corporation
CONCURRENT SESSION H2 10–11 AM
Is Everything Confidential in a Coaching Relationship?
Panel Facilitators
Janet M. Harvey, MCC, Immediate Past President, International Coach Federation (ICF)
Magdalena N. Mook, Executive Director and Chief Executive Officer, International Coach Federation (ICF)
Panelists
G. Lee Salmon, PCC, Principal/Owner, Learning for Living, LLC
Shawna M. Corden, PCC, Program Manager-Global Support Delivery Americas, Hewlett-Packard
Joan T. Cook, MCC, Americas Executive Coaching Team, Ernst & Young, LLP
GENERAL SESSION I 11 AM–NOON
Peer Coaching Demonstration and Engagement
W. Lee WanVeer, Vice President, Leadership Development and Executive Coaching, Prudential Financial
Christine Williams, Director, Systems Engineering Leadership Development, NASA
For speaking and sponsorship opportunities, please contact Meg Gottemoeller at meg.gottemoeller@conferenceboard.org.