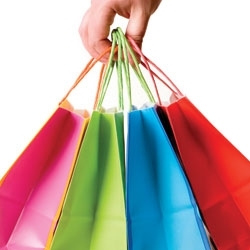 Customer Experience Leadership Conference
How Digital is Changing the Customer Experience
21 - 22 March, 2013
The Westin New York at Grand Central
New York, NY
21 - 22 March, 2013 — Customer Experience Leadership Conference
(Details are being shown below)

21 - 22 March, 2013
Follow this conference on Twitter:#tcbcel | Follow The Conference Board: @conferenceboard
20 March, 2013 - Pre-Conference Workshop: Help! A Step-By-Step Guide to Creating a Customer Experience Management Strategy
Imagine a customer passing by your business and you immediately know who they are, what they want and how to connect with them real time to engage them … and your organization has the processes in place to create an indelible, customized customer experience in response to that individual customer's needs. Science fiction? No … this is becoming the reality of leading customer experience organizations. Still the enablers making this all possible such as Big Data, EFM, So-Lo-Co-Mo, and other terms can confuse even the best of us! In this riveting 1 ½ day conference you will learn what matters to you and your organization so that you can update your customer experience strategy for the future. Topics will include:
Enterprise Feedback Management: Sharing customer feedback throughout your organization in real time to make better decisions
Social and Community: Bringing customers into your business so that they co-create products, services, and entire experiences
Mobile and Local: Using smartphone and GPS technology to capture customer feedback and drive instantaneous customer experience improvement
Big Data: Connecting customer, operational and financial data together to generate greater business results
Who should attend
If you are exploring how to elevate your organization's customer experience, you should attend this important conference. Hear from best-practice leaders how to develop and implement new strategies to drive your business forward.
Thursday, March 21, 2013
REGISTRATION AND CONTINENTAL BREAKFAST 8–8:45 AM
A 8:45–9:30 AM
Keynote: How Technology is Transforming the Customer Experience
Bob Lord, Chief Executive Officer, Razor Fish
B 9:30–10:30 AM
Panel: How Big Data will Change the Way Organizations Connect with Customers
Moderator
Ephraim Cohen, Executive Vice President, Technology and Digital Content, MWW
Panelists
Matthias Preschern, Vice President, Global Business Services Marketing, IBM
Kathleen Gowin, Account General Manager, Pitney Bowes Financial Solutions
Pat McParland, Vice President of Corporate and Channel Marketing, Dun & Bradstreet
NETWORKING REFRESHMENT BREAK 10:30–10:45 AM
C 10:45–11:30 AM
Creating Indelible 1-1 Customer Experiences
Chris Zane, Founder and Chief Executive Officer, World Famous Zane's Cycles
D 11:30 AM–12:15 PM
Enterprise Feedback Management: Don't Just Survey Your Customers – Fix Their Experiences!
John Carroll III, Global Head of Clients, Ipsos Loyalty
LUNCHEON 12:15–1:15 PM
E 1:15–2 PM
The Best or Nothing–The Mercedes Benz Customer Experience Journey
Hendrik Hynekamp, General Manager Customer Experience, Mercedes Benz USA
Lior Arussy, Chief Executive Officer, Strativity Group, Author, Exceptionalize It!
F 2–2:45 PM
Will Your CEO Buy Your Pitch
Fernando Aguirre, Recent Chairman and Chief Executive Officer, Chiquita Brands International
NETWORKING REFRESHMENT BREAK 2:45–3 PM
G 3–3:45 PM
A Case Study in Customer Loyalty
Simon Bradley, Vice President Marketing North America, Virgin Atlantic
H 3:45–4:30 PM
Fireside Chat: How to Improve Customer Interactions Today and Tommorrow
John Bianchi, Vice President of National Customer Service, Verizon Wireless
Interviewed by
Heather Schultz, Vice President, Senn Delaney, former Chief Executive Officer, Tom Peters Group
I 4:30–5:15 PM
Interactive Best Practices Session: Successfully Connecting Employees to the Customer Experience
Gary Magenta, Senior Vice President Client Solutions, Root Inc.
Jodi Martin, Senior Manager, Field Human Resources, Disney Store, North America
NETWORKING RECEPTION 5:15–6:15 PM
Friday, March 22, 2013
CONTINENTAL BREAKFAST 8–8:30 AM
J 8:30-9:15 AM
Keynote: How to Engage Customers on the Internet and Mobile
Cavan Redmond, Chief Executive Officer, WebMD
K 9:15-10 AM
Case Study: Aligning the Entire Company Around the Customer
Laura Kane, Vice President Corporate Communications, Aflac
NETWORKING REFRESHMENT BREAK 10–10:30 AM
L 10:30–11:15 AM
Engaging Guests for Life
Lisa Holladay, Vice President, Brand Management and Guest Experience, The Ritz-Carlton Hotel Company, L.L.C.
M 11:15 AM–12:15 PM
Panel: Implementing a New Customer Experience Strategy
Ira Neimark, Former Chief Executive Officer, Bergdorf Goodman
Werner Domittner, Former Senior Vice President, Global Customer Marketing, Diageo
Mary Ann Fitzmaurice, Senior Vice President, American Express Open
Stewart Pearson, Chief Client Officer, Wunderman
N 12:15–1 PM
The Future of Customer Experience
Jeffrey Katz, Chief Executive Officer, Wize Commerce, Founding Chief Executive Officer, Orbitz, Former Chief Executive Officer, Leapfrog, Former Chief Executive Officer, Swissair
For speaking and sponsorship opportunities, please contact Mary Beth Reidy at marybeth.reidy@conferenceboard.org.