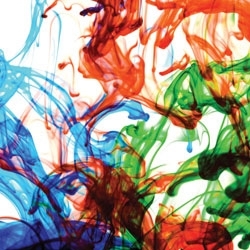 Enterprise Risk Management Conference
Aligning Strategy and Risk to Deliver Value
16 - 17 October, 2012
InterContinental Chicago Magnificent Mile
Chicago, IL
16 - 17 October, 2012 — Enterprise Risk Management Conference
(Details are being shown below)

16 - 17 October, 2012
#tcberm
Benefits of attending
Helping your Board connect risk and strategy
Learning how to manage human capital risk
Learning about interconnected risks and how to plan for complex risk events
Engaging senior management on emerging risks
Understanding how data analytics can drive better risk-taking
Who should attend
Chief Risk Officers, Vice President of Enterprise Risk Management, Chief Audit Executives, CFOs, Heads of Strategy
Tuesday, October 16, 2012
REGISTRATION & CONTINENTAL BREAKFAST 8–9 AM
WELCOME AND INTRODUCTION 9–9:05 AM
Ellen S. Hexter, Senior Advisor and Program Director, The Conference Board
A 9:05–10:15 AM
Aligning Risk and Strategy to Realize Value
Keynote speaker
John J. Sviokla, Principal and Business Leader, Strategy and Innovation, U.S. Advisory Practice, PwC
NETWORKING REFRESHMENT BREAK 10:15–10:45 AM
B 10:45 AM–NOON
Social Media Risk
Louis Vong, Vice President, Digital Strategy, TMP Worldwide
LUNCHEON NOON–1 PM
CONCURRENT SESSIONS C 1–3 PM
Risk "Speed Dating"
The sessions will begin with either an exercise or a brief presentation followed by facilitated discussions on key risk issues. Attendees are invited to spend 30 minutes in 4 different sessions (which will be repeated).
C1: Economic Uncertainty – How to Think About Externalities
C2: Emerging Markets and Political Risk
C3: The Long Arm of Dodd-Frank Act of 2010
C4: Supply Chain Risk
C5: Executive Risk Committee
C6: How Mature is ERM at Your Company? (And What Does it Matter?)
NETWORKING REFRESHMENT BREAK 3–3:30 PM
D 3:30–4:30 PM
Human Capital Risk Management: A Case Study
Elizabeth Joseph, Senior Manager, Enterprise Risk and Return Management, Allstate Insurance Company
Brett Winchell, Director, Workforce Measurement, Allstate Insurance Company
E 4:30–5:30 PM
Using Business Analytics to Add ERM Value
Richard Christner, Partner, Strategy and Change Internal Practice, Business Consulting Services, IBM Corporation
NETWORKING COCKTAIL RECEPTION 5:30–6:30 PM
Wednesday, October 17, 2012
CONTINENTAL BREAKFAST 8–8:30 AM
The Morning After: What We Learned from Risk Speed Dating
8:30–8:40 AM UPDATE
F 8:40–9:40 AM
Boards, Strategy and Risk
Paul Walker, James J. Schiro/Zurich Chair of Enterprise Risk Management, St. John's University, Peter J. Tobin College of Business
G 9:40–10:40 AM
Emerging Risks: How to Capture Opportunities
Annette Schütt Fiig, Director Risk Office, Novo Nordisk A/S
NETWORKING REFRESHMENT BREAK 10:40–11 AM
H 11 AM–NOON
Integrating Risks Across the Enterprise: Connecting the Dots
Rob Quail, Director, Enterprise Risk Management, Hydro One, Inc.
WRAP UP NOON–12:10 PM
ADJOURNMENT 12:10 PM
For speaking and sponsorship opportunities, please contact Christopher Skroupa at christopher.skroupa@conferenceboard.org.