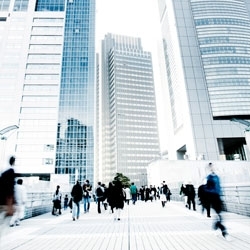 Human Capital Analytics Conference
13 - 14 November, 2012
Westin New York at Times Square
New York, NY
13 - 14 November, 2012 — Human Capital Analytics Conference
(Click to display details below)

12 November, 2012 — Pre-Conference Seminar: Human Capital Analytics Pre-Conference Seminar
(Details are being shown below)

12 November, 2012
HRCI CREDITS APPLIED FOR.
REGISTRATION AND CONTINENTAL BREAKFAST 8–8:30 AM
WORKSHOP A 8:30 AM–NOON
How to Apply the 3 Forms of Analytics
While analytics is rapidly becoming a hot topic many people do not know what it includes. The focus of the workshop will be on the differences and uses of the three forms of analytics. The process will provide samples of the methodology and examples of how to carry out Descriptive, Predictive and Prescriptive Analytic initiatives. Each method will be described and a case example shown. Descriptive will deal with return on investment methods and examples from ROI Institute's practice. Predictive will cover Human Capital Source's HCM:21 model describing situational assessment, capability planning and prediction built around an actual case. Prescriptive will discuss path analysis and structured equation modeling ending with a model example.
Delegates will have an opportunity to experience the methods with a short exercise in ROI and Situational Assessment. A group discussion will critique the possible applications for each form and finish with a general Q&A.
Jac Fitz-enz, Chief Executive Officer, Human Capital Source
Patti Phillips, President, ROI Institute
LUNCHEON Noon–1 PM
WORKSHOP B 1–5 PM
Measure So They Listen: Measuring and Reporting for Decision Support
Measuring the impact of a human capital investment, like an education program, is a widely publicized best practice in high-performing organizations. Managing these investments requires understanding which are creating a positive return and which are having a limited impact. That kind of insight involves measurement. Learn more about the measurement and reporting practices that contributed to Verizon Wireless being ranked #1 on Training Magazine's Top 125 list and receiving Training Magazine's Best Practices Award.
Joe Hare will present an interactive workshop on aligning developmental programs with measureable results and communicating the findings in a way that facilitates effective decision-making. Building on original research conducted by the Lab, they examine the characteristics of measureable results that can be monetized and explain how to report the information to enable effective decisions.
The workshop will cover three aspects of analyzing a human capital investment:
Aligning intervention objectives with the right key performance indicators
Measuring and monetizing performance differences
Reporting to facilitate evidence based decisions
Joe Hare, Associate Director, Bellevue University's Human Capital Lab

For speaking and sponsorship opportunities, please contact Meg Gottemoeller at meg.gottemoeller@conferenceboard.org.